Take a look at Switzerland's largest digital signage network where most locations were fitted out with an overall number of 900 "k kiosk" displays.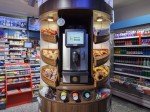 Structure in 4 months
From February until May 2014 900 k kiosks mounted displays were added and installed with impressive software solution. The software allows the animated display of the content as well as their location-specific distribution. "We have set this project in Switzerland a milestone in the field of digital communication. Never ever has a digital signage solution in Switzerland had so many sites, "says Pierre Farine, CEO of screenFOOD (solution software provider).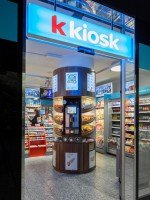 Differentiation of Solutions 
The Kiosks in different locations differ in construction and size and are located partially in hard to reach locations. That was – in addition to the size of the project – a peculiarity for a short-term project making it very challenging.
The reactions of the displays can be seen as impressing consumers from the outside even though its an interior installation; a great solution for attracting attention and engaging passers by. An amazing opportunity to increase sales for any retailer or designer / installer.
For more information please email us or call our UK office  +44 (0)1634 327420