Bored to the same, standard displays? Want a display with more pizazz?
Why not opt for an advertising display with a bit of a difference? As well as our amazing Transparent Displays we can also offer specialist monitors.
We have three specialist and niche products to offer here in the range.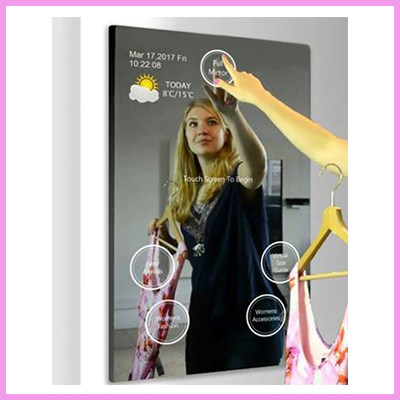 Impressive mirrored display with touch interaction and more!
The Mirror PCAP Touch Screen has the following features;
10 Touch Points
Mirror Finish
Touch CMS
Dual Windows/Android OS
PCAP Touch Technology
24/7 Usage
IPS Panel
Audio
For further information please visit https://crystal-display.com/new-mirror-pcap-touch-screens/
These are panel only or open frame monitor options for customers to design their own outer housing / frame or put behind a fascia.
Sizes 5.7" up to 55" currently.
Monitor kit version includes media board with USB, HDMI and VGA inputs for content upload.
Touch interaction also available.
To find out more please visit https://crystal-display.com/cds-magic-mirror-displays/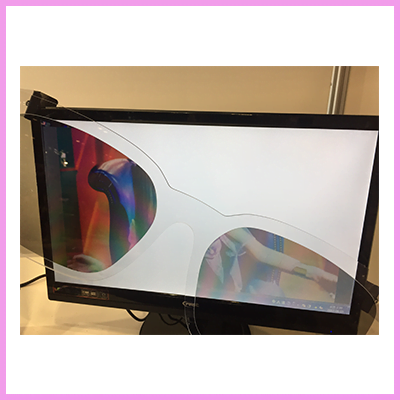 Magic LCD monitors for your own design and installation or standard/customised design models available.
Optional touch screen available (IR touch or PCAP touch).
Possible applications include security purposes like ATM, military monitors, labs etc as well as displays for fun and advertising events as something unusual for a busy attractive or to spark interest at an exhibition or event.
Check it out in action by following the link https://crystal-display.com/cds-secret-vision-magic-monitor/
To check out our full range of digital advertising displays please check out our webpage for some amazing innovative ideas. 
Or to simply find out more information and request data sheets contact the team via email or call our UK main office +44 (0) 1634 327420