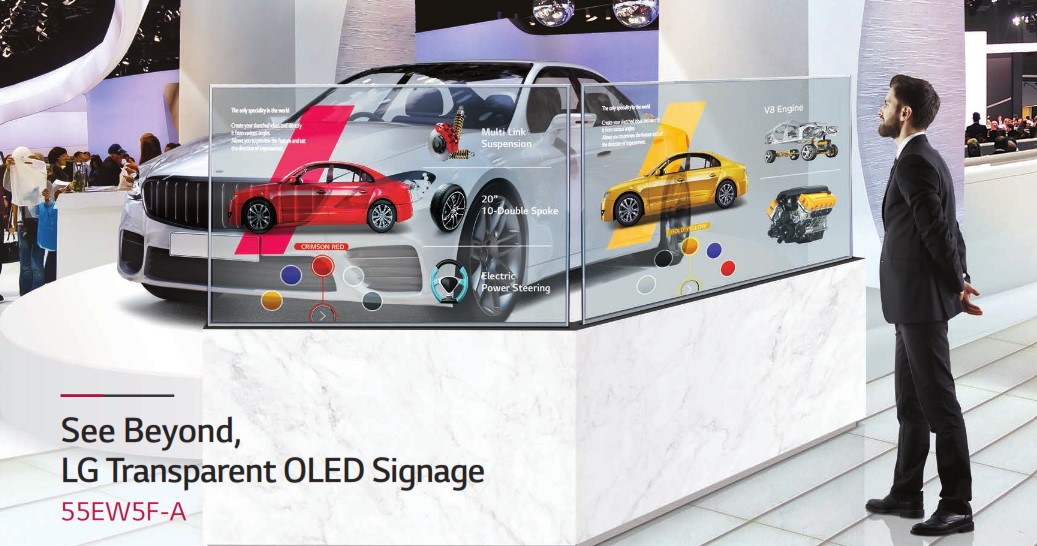 The transparent OLED is very newly launched so we are still putting all the details together for it.
The LG base spec for the OLED module is now available, they are only available in 55-inch modules with touch interaction available as well as open framed units or within housing.
The open framed version is available to order but the lead time is 12 weeks for it.
What is your application for the transparent OLED?
Could you benefit from transparent LCD panels, transparent LCD showcase boxes or transparent 3DP systems?
Check the spec as below;
Transparent LCD;
Our excellent transparent kit solutions include the transparent display panel, interface card solution with USB, VGA, and HDMI inputs and plus power supply.
Interactive touch overlays, LED lighting and AD board enclosures are also available if needed at an extra cost.
Touchscreens are available in infrared and PCAP with ten points of touch.

Transparent 3DP;
Another option for backlighting our transparent LCD displays is by using a high brightness LCD display.
This is our 3DP technology. The high brightness display has matched polarisers to the transparent LCD, so they work as a pair, creating a 3D effect.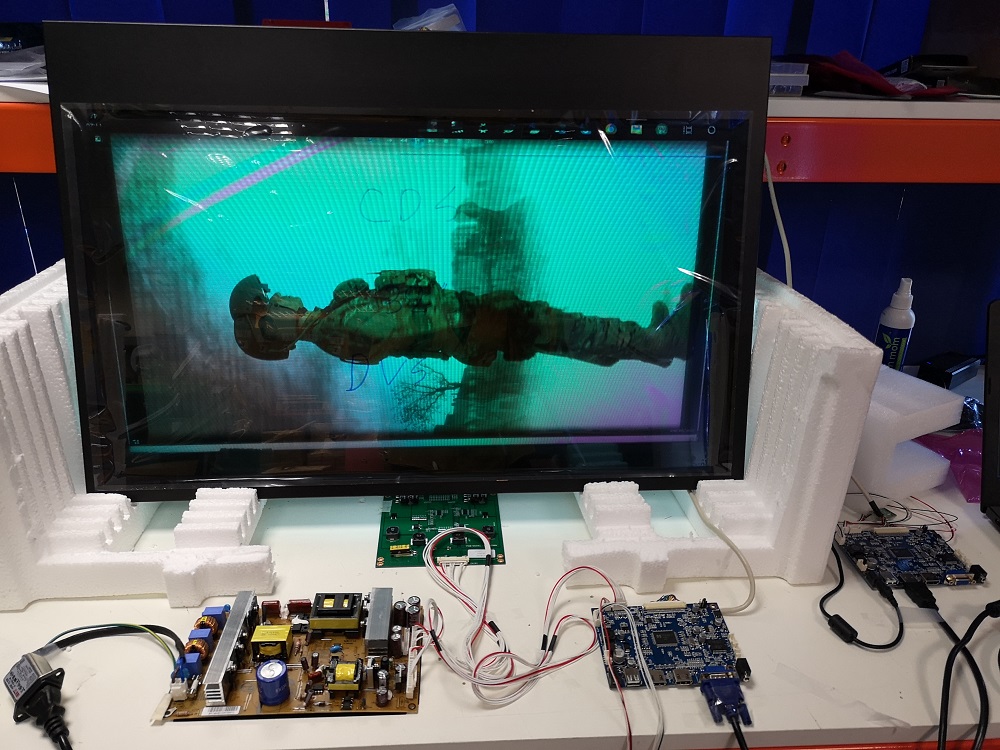 Transparent Showcase Boxes;  
We can also supply our transparent LCD displays as finished boxed solutions as well as component panels only for you to integrate into your own housing.
Options include Media player, PC, Android player on some and high reliability PCAP touch.
Our transparent showcases come in three versions; our standard "Lite" version, our premium designed, sleek curved showcases and then a new "Z" range which is a low cost design for resellers.
Easy content uploads through USB or HDMI input as standard with the option to upgrade to touch with speakers or even android players if you have an app.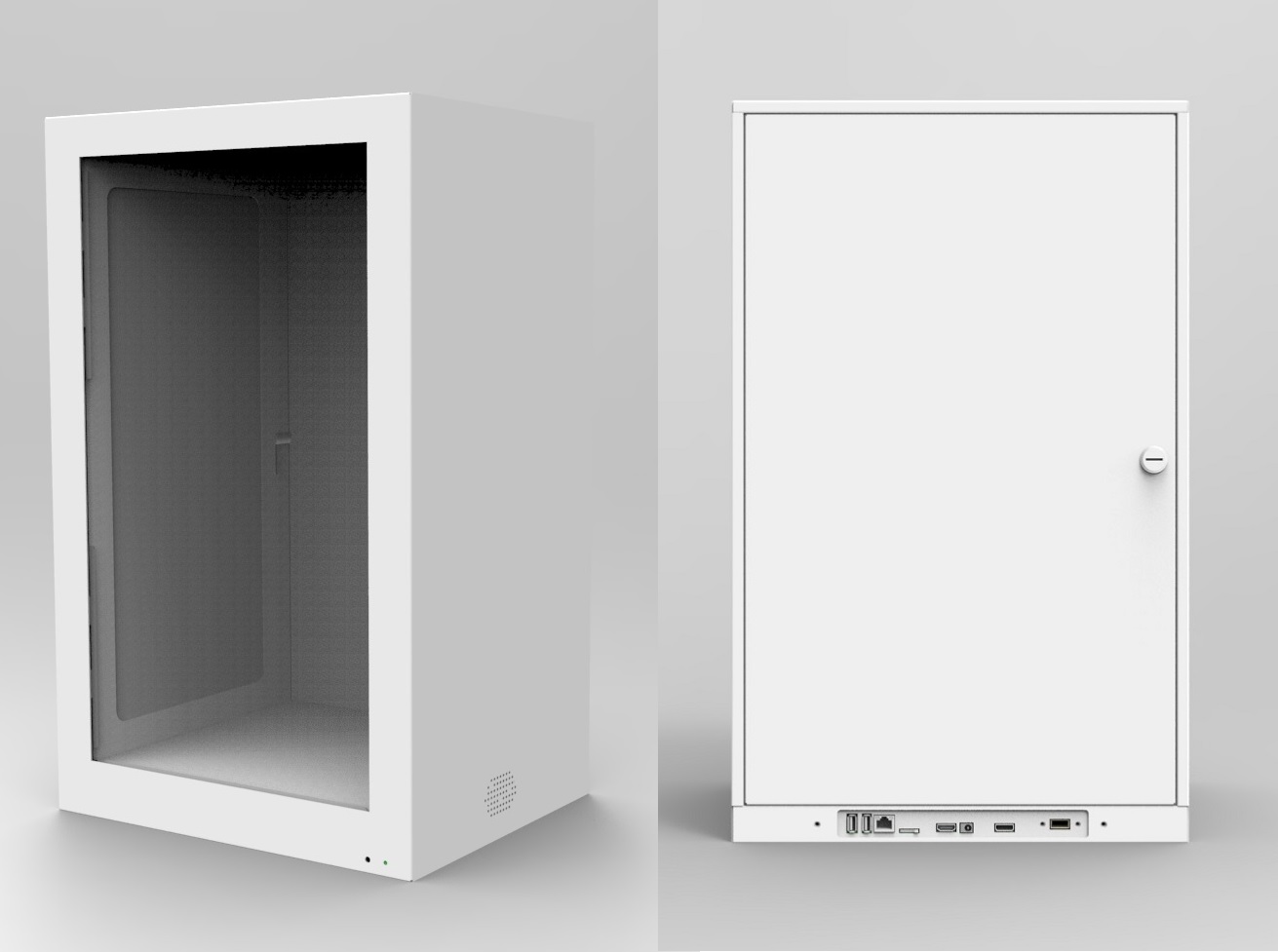 Check out our transparent LCDs here- https://crystal-display.com/products/transparent-lcd/
As well as the new transparent 3DP!
For more information including pricing and a data sheet please email info@crystal-display.com or call our main office on +44 (0) 1634 327 420.