.
Crystal Display has utilised its expertise and experience with Transaprent technologies to promote its Digital Transparent Fridge (cooler) doors to offer brands an amazing and unique way of highlighting and promoting its brand message.
With captive audiences waiting for drinks at the bar it is ideal and in typically darker conditions creates a bright and really impressive punchy solution.
Video: http://www.youtube.com/watch?feature=player_embedded&v=k5Tj9ubWNbY
The first of many Digital Transparent Doors passes final test (photo taken at CDS warehouse facility)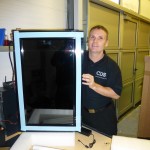 They are a high quality build for optimum transparency but solid design with glass both sides to ensure robustness and reliability.
Slim but solid!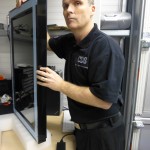 The Door can be delivered with or without a fully networkable Media player so users can update content remotely 24/7.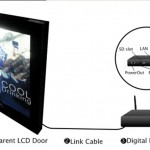 A number of brands and night clubs have shown interest in these as many are saying that just hanging displays on the wall are no longer working so they are looking for differentiation.
Managing Director Chris Bartram said " We have had great interest from all over the world, and funny enough our first shipment went out to North America!  We are now talking to companies that have specific niches about reselling into their sectors where we are not active."
For more information please email info@crystal-display.com or call our main office on +44 (0) 1634 292 025.
.