.
The ISE exhibition was a resounding success for Crystal Display Systems with so much interest and enquiries it was difficult to deal with them, but we thank everyone who took the time to visit and it was great to meet many people we had dealt with via phone or email to add that personal touch!
The interest was excited by the centrepiece 70″ Transparent Display showcase – the largest exhibited in the world we believe.  Unfortunately photos and videos cannot do it justice as it just had that WOW factor with at some times up to 20-20 people surrounding it taking photos and videos!  The paparazzi had arrived 🙂
It was great and created a real buzz.
Managing Director Chris Bartram said "We were genuinely amazed by the response and feedback to our products and had a few verbal orders at the Expo itself, which has never happened to us before, and they have been placed a week after the show, again this has never happened to us before!"
"This is great and we will be there next year and have already signed up – again a first for us so soon after the show!"
The Team (in front of the World's largest Transparent LCD)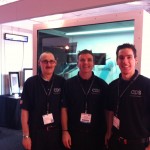 26″ high resolution Transparent showcase
28″ high resolution ultra wide stretched Bartype Display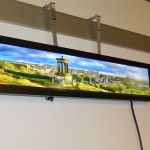 Sleek Portable 10″ Transparent Display showcase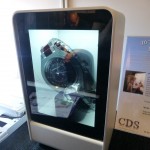 Stylish 22″ and 32″ Superslim iPhone Digital Advertising Display Monitors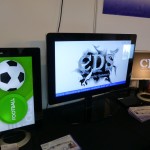 The World's largest (70″) Transparent Display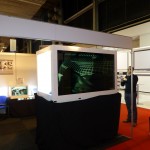 Full range of high reliability Industrial interface card solutions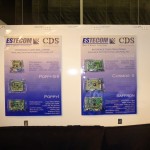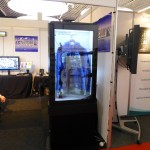 46″ Multi-Touch Totem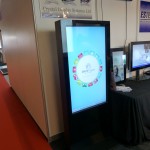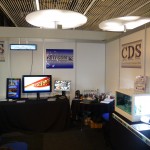 A view of the Crystal Display Stand before the crazy rush!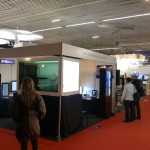 This is just a small selection of our displays and should you want more information please email us on info@crystal-display.com or call our main office on +44 (0) 1634 292 025.
.