Crystal Displays starts the distribution of the 2nd generation NextWindow 5200 ProfileTouch, an updated version of the accurate and cost-effective optical multi-touch panel designed for large-format monitor applications, such as can be found in corporate, retail, conference rooms and education environments.
The NextWindow 5200 series features narrow borders, a low profile-height and is USB plug-and-play compatible. These specifications make this newest NextWindow series the perfect touch panel for system integrators!
Key features:
– Full size coverage:  32″ – 65″.
– Supports Multi-Touch: so ideal for making gestures (zoom, rotate, swipe etc.).
– Fast and accurate response time, so ideal for handwriting.
– Touch with any object, no pressure required.
– Compatible with Windows XP, Vista, 7, Mac OS X and Linux. Plug-and-Play.
– Pre-assembled on tempered glass or as kit-only for OEM Integrators.
– Cost-effective, so perfect for price sensitive projects and tenders!
Why NextWindow as Touch-Panel supplier?
– NextWindow is Europe's leading designer and developer of optical touch screen technology.
– Easy-to-Use products with a strong focus on their customers which are mainly System Integrators.
– Many partnerships with monitor brands like Samsung, LG Electronics, Sony, Dell, Acer, HP, Medion, etc.
– NextWindow has a complete portfolio of products: touch-panels as component or complete touch-overlays.
Why Crystal Displays as your distributor?
– Crystal Displays is bundling the European demand, resulting in very good pricing for you as our customer.
– We offer local support, short lead-times and additional services like assembling and tempered glass.
– Products are being shipped from our UK Warehouse to all over Europe (import duty paid!).
– Our skilled sales staff will guide and support you so you get the best suitable touch-product for your application.
For more information pleas email us at info@crystal-display.com or call our main office on +44 (0)1634 292 025
.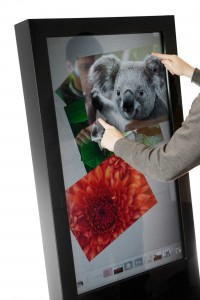 .