The NEW ClearVue 460 V1 is a 46″ Transparent Showcase unit with Sound (stereo speakers) and full colour Samsung Transparent display.
It is a Freestanding unit with wheels for ease of movement.
Size = 750 x 1950 x 500 mm.
Touchscreen option
For more information and the latest brochure please email: info@crsytal-display.com or call our main office on +44 (0)1634 292 025.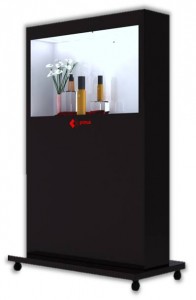 .