General Touch is the world leading producer of touch-monitors which are designed for diverse specialized markets including kioks, digital signage, POS, gaming, education, transport, retail, industrial and medical.
General Touch is delivering monitors which combines high quality with great reliability and a superior Surface Acoustic Wave (SAW) touch technology, with the characteristics of high transparancy, good light transmission rate and accurate touch performance. It works excellent with fingers, gloves and soft stylus activation.
With Crystal Displays being the European distributor of GeneralTouch monitors, we present their complete series with various touch technologies, available as Desktop or Open Frame. Sizes 12″ up to 42″ and being the perfect alternative for your current touch products.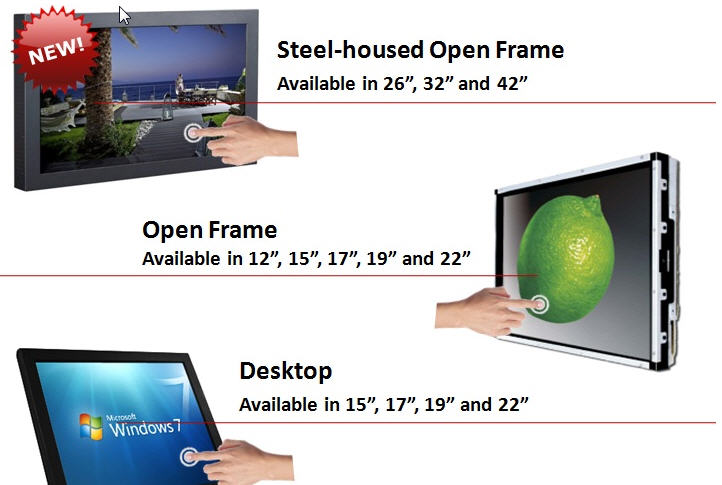 So please feel free to ask for pricing.
Let us surprise you with the quality and pricing of General Touch monitors!
For more information please email info@crystal-display.com or cal ourt main office on +44 (0) 1634 292 025.
.