.
This ultra small format board is ideal for many monitor applications from sizes 6.5″ up to large format panels.
The board is highly integrated TFT flat panel interface board that allows to connect via analogue, 15 pin RGB source with TFT panels.
From a single 12 V power supply, the board generates all the voltages required by the TFT panel and includes the power sequencing features. It is also capable of displaying FULL HD and lower resolutions. Synchronization signals of applicable resolution modes can be detected automatically.
for more information please email us at info@crystal-display.com or call our main office on +44 (0) 1634 292 025.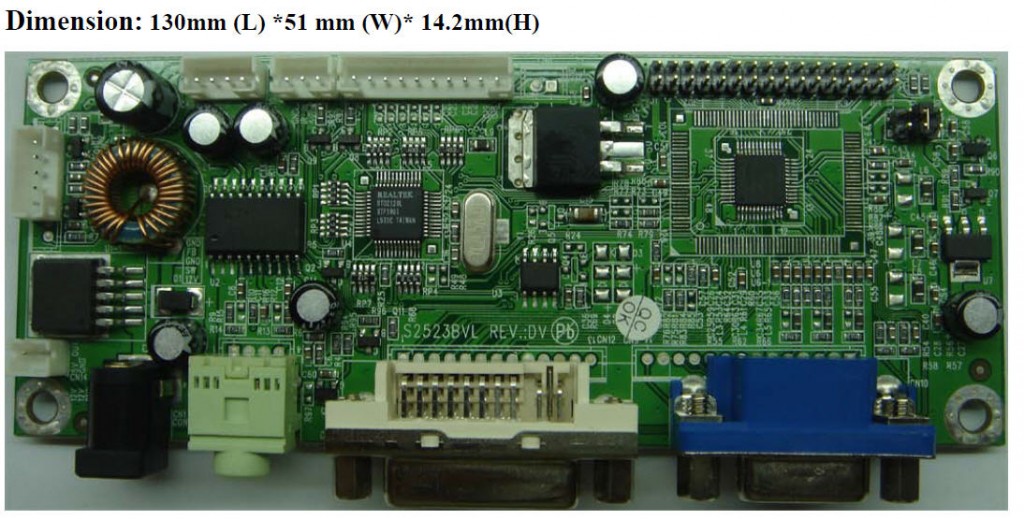 .