CDS newly launch the Transparent GhosT-OLED product line allowing our customers to create true see through installations with this virtually frameless display solution.
Its innovative OLED technology eliminates the requirement of a backlight offering strong vivid colours and an ultra-wide viewing angle, but also an impressive transparency of 38 %!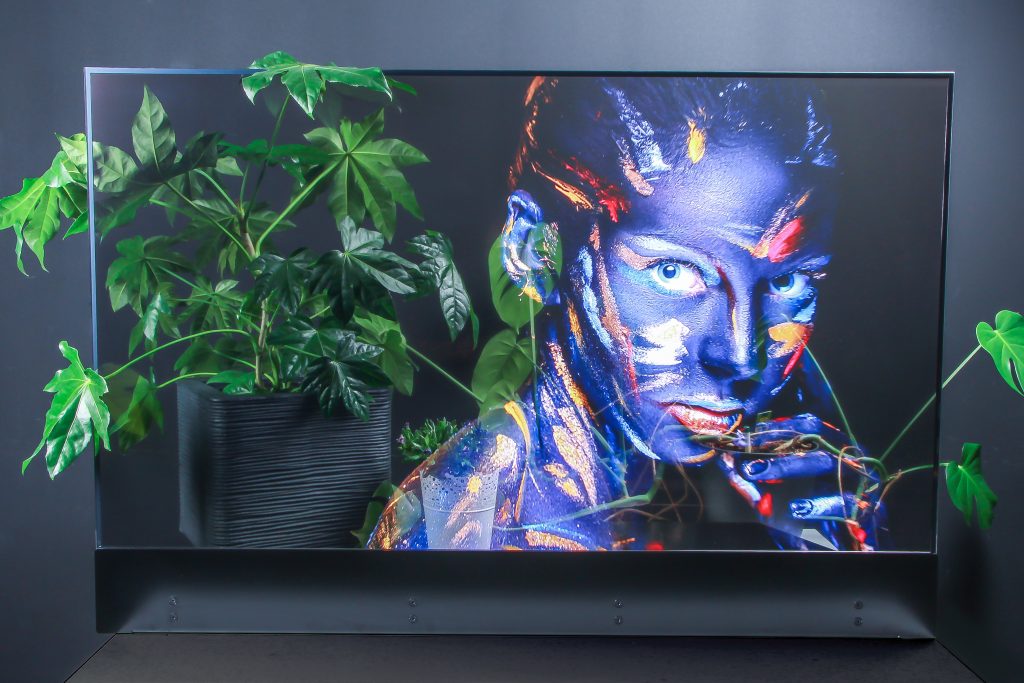 Dark image contents appear transparent and bright image contents opaque to potentially mask products behind the display.
Based on the LG 55EW5F-A base open frame solution the GhosT-OLED solution has been re-engineered to create a better and more reliable mechanical solution for open areas, whether that be rental or fixed space applications.
The GhosT-OLED highly engineered solutions have helped take the LG base OLED panel to the next level to make it easier and more flexible for our customers and the end users / brands.
This is not a Transparent OLED panel but rather an optimised, truly remarkable finished solution for our customers and partners.
For more information please visit – https://crystal-display.com/products/cds-transparent-oled/