The stunning GhosT-OLED range has been specially developed for the professional AV market and has been upgraded from previous versions of the Translucent OLEDs available and is suitable for retail, museum, exhibition / trade shows, corporate headquarters as well as interactive applications and environments.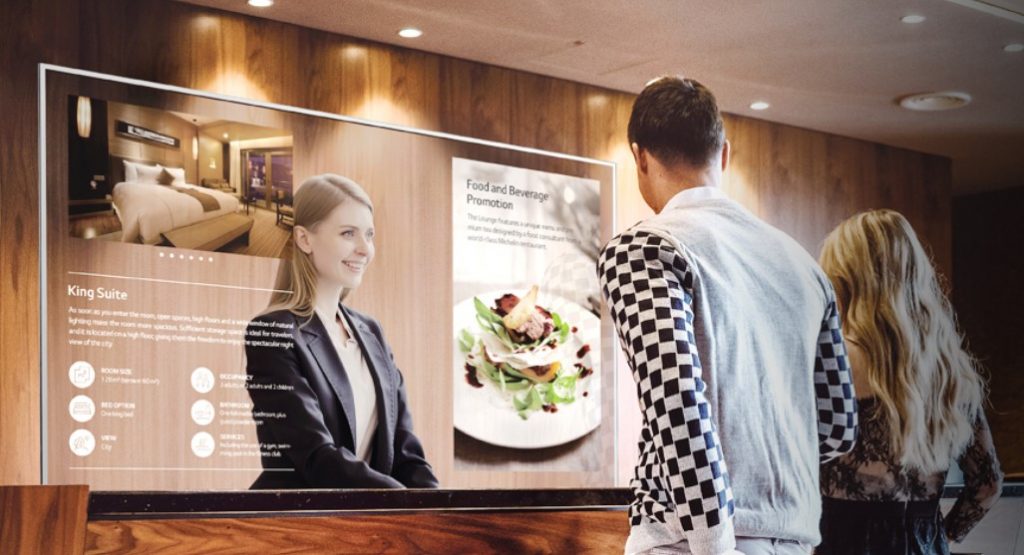 The marvellous GhosT-OLED can be easily installed in walls or tables, used as a stand-alone solution or as a transparent video wall and even made touch interactive thanks to the various product versions and the associated flexibility.
For every kind of installation there is the optimum version with a wide range of accessories. All GhosT-OLED products come with a 3-year warranty.
Key features of the GhosT-OLED solution;
Optimised High transparency (translucence) of 38%
30,000h lifetime, 18/7 operating time possible with 3 years warranty
Full HD resolution optimising excellent graphics and full motion video
Ultra-wide viewing angle with no 'off-axis' brightness or contrast limitations
Optional touch function with Touch Kit Overlay
DisplayPort (DP), HDMI and USB connectivity, with full RS232 control
Ruggedized with optically bonded front protective glass.
Portrait or Landscape orientation use
Ceiling mounted, table mounted, or flat using custom mounts
Can be used as a videowall tiled solution including brightness compensation and optimization
Many options including achieving AR (Artificial Reality) effects in the dark to WOW viewers with that extreme and extraordinary viewing experience.
For more information please visit – https://crystal-display.com/products/cds-transparent-oled/