Digital Posters from CDS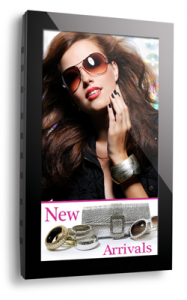 With continual development and modernization in the retail market, stores are finding it is becoming more difficult to differentiate themselves from the competition.
It has been proven that Digital Signage is now the best way to convey advertisements and promotions to the consumer market.
Digital Posters are perfect to grab your audience's attention with clever use of video content or even static images can be used for a poster type display.
Our digital posters are perfectly suited for any environment in both looks and performance.
Utilizing the latest technologies in LCD displays to provide optimum performance and reliability whilst remaining cost effective.
Posters are available in a range of sizes, 32″, 46″, 52″ and 55″.

.
.
How do the monitors work?
..
The monitors have an integrated media player with local storage.
This allows for the content to be updated via network and via USB drive and the content is stored on the poster itself.
The units do not require any kind of PC, this saves on cost, increases reliability and makes the unit much simpler to operate.
They also have integrated speakers and the effective use of audio is perfect for catching attention from your audience.
The solution is then complimented with a FULL HD 1366 X 768 LCD display with a very high contrast ratio for perfect visuals.
..
We also have a smaller unit, perfect for advertising and meeting rooms.
10″ display with wireless media player, for easy update over the network or via USB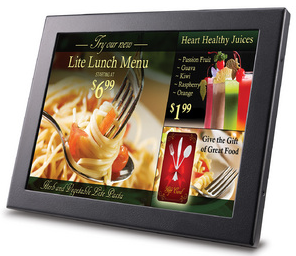 .
.
..
.
.
.
.
.
For more details on our Digital Posters please

contact us

.