The largest range of high bright monitors all in one place! With a multiple options as well as custom designs available there is no need to look elsewhere!
Open frame chassis high bright monitors available as well as fully enclosed high bright professional monitors, and sunlight readable monitors!
Key Features of our Range;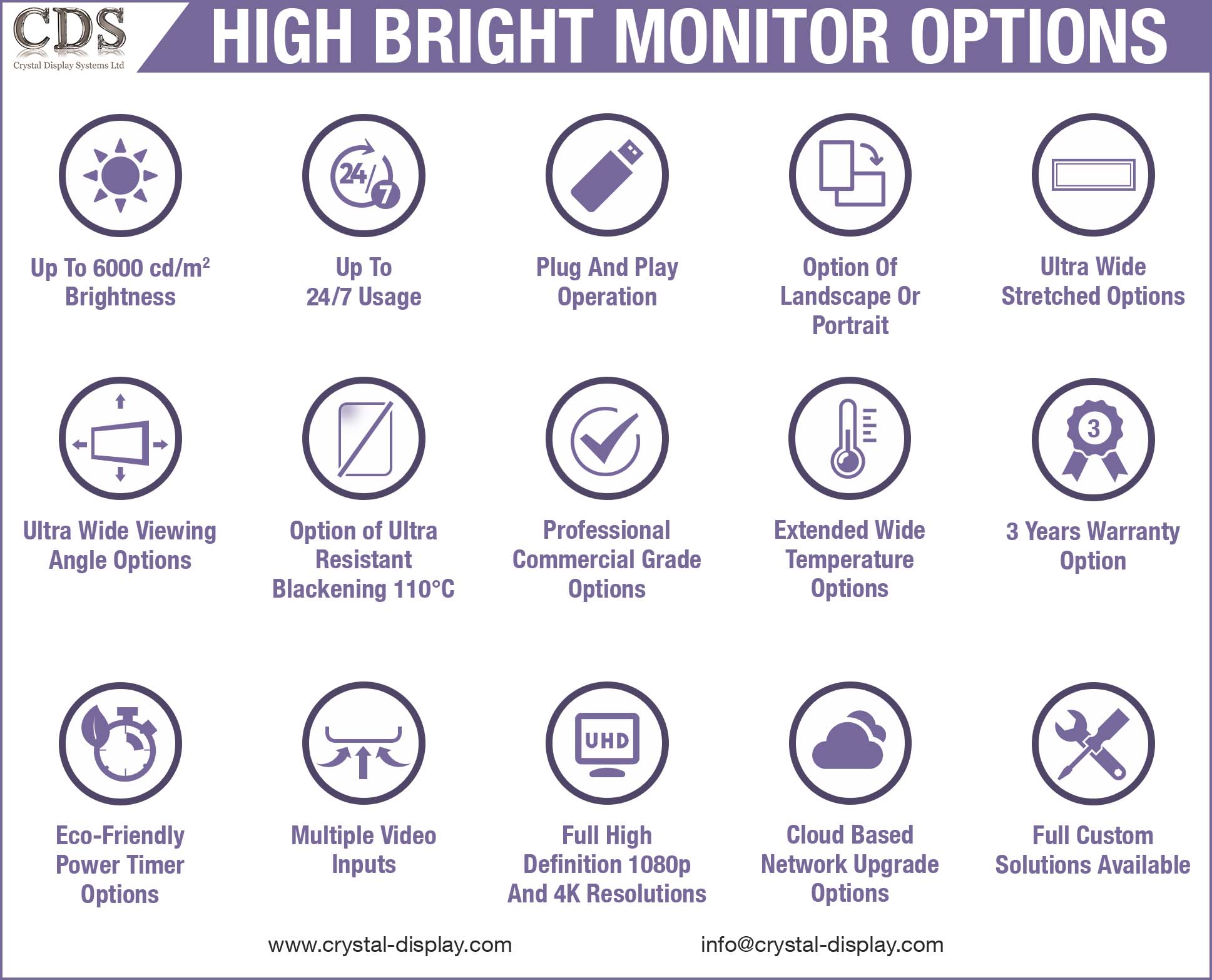 And don't forget about our high bright stretched LCD displays also! 
To see our full line up of sunlight readable displays please visit – https://crystal-display.com/products/sunlight-readable-displays/
Or check out our high bright monitors here – https://crystal-display.com/products/high-brightness-monitors/