CDS Touch Tables have been more than well received at exhibitions around the world for a varied multitude of products and companies.
The displays not only look great but they are a hugely beneficial tool to engage and interact with a wider audience.
A great way to get a crowd going- excite them with interactive content which can be easily display on our impressive touch tables with our high performing inbuilt PC and touch software package.
All our tables are built with advanced technology, a fast, accurate and natural multi touch, black border PCAP touchscreen overlay, for a seamless face, with a smooth, modern touch experience, similar to modern smart phones.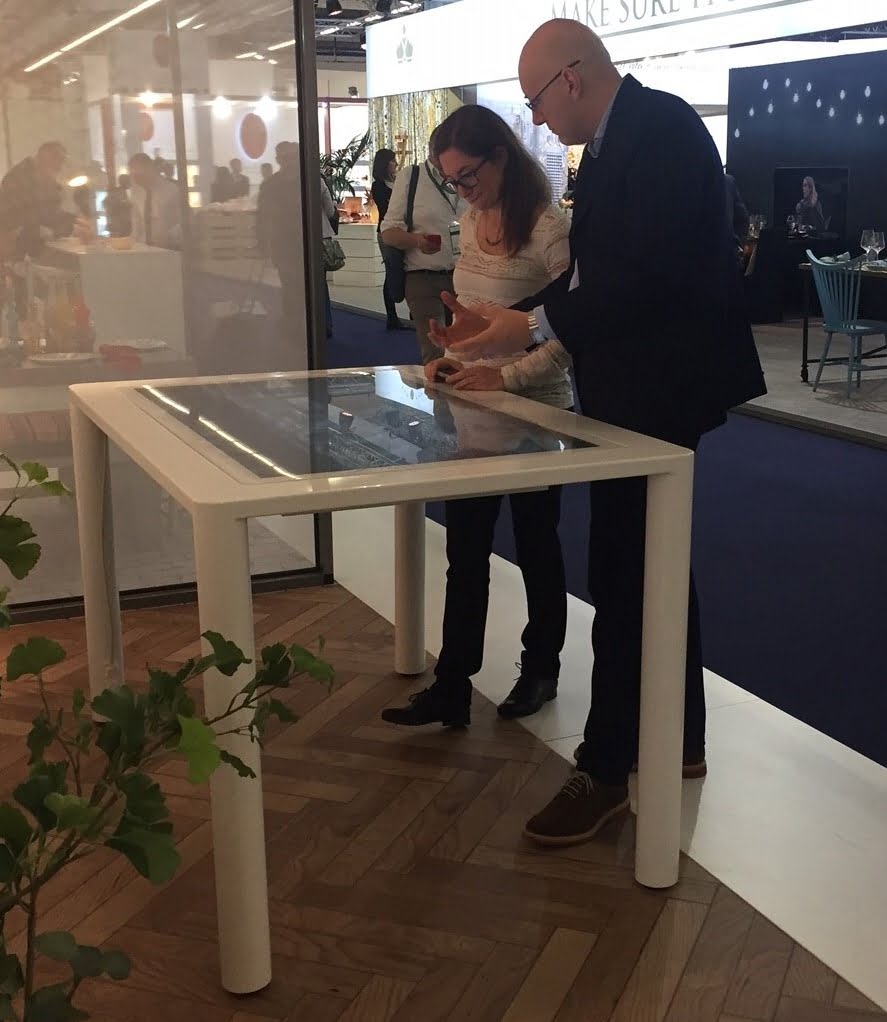 For more info please visit https://crystal-display.com/products/touchscreen-tables/
Why not book a visit to our offices for a full demonstration and to discuss your requirement or project in more detail? You can do this by calling us on +44 (0)1634 791600 or click here to email our sales team.