Check out the CDS-4956-RSL (custom V-shape panel PC) ideal for transportation displays such as trains and buses.
Key Spec info & features;
49.5″ x 2 double sided LCDs
1200nits
1920×538
3mm AR glass
2 x speaker
Chassis type Monitor
IP55 rating
w/ Intel i5 6300U Skylake BOX PC,4GB RAM, 64GB SSD 2.5″, LTE, Wifi
w/ Antenna
w/ Ambient light sensor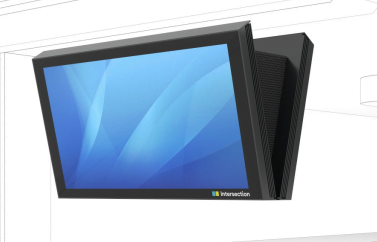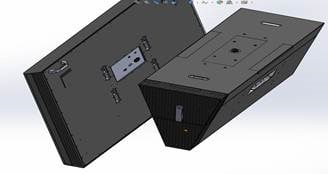 Each unit will have a 49.5″ on each side, with a PC in the middle to drive the displays
The idea of this display is that both screens will be showing the same content, so passengers on both sides can see the times and info.
The purpose of the enclosure is to protect against rail dust of the monitor and PC.
The purpose of the V shape is for improved viewing angle of a ceiling mounted display, especially to meet ADA standards (American Disability Act), such as someone in a wheelchair.
If this rail display has sparked your interest why not check out our full range of wide stretched display monitors? Please visit our main Bar Type Displays Web page. 
Check out our full range of Small Format Colour TFT LCD displays
Or to receive more information about this particular product please contact our sales team via email or call us directly on +44 (0) 1634 327420