Whilst the pro AV and digital signage industry continues to grow and expand into new channels of technology this excitingly opens up new and potentially lucrative opportunities for value-added resellers (VARs) to explore.
The increase in money being spent on pro AV and digital signage year-on-year is substantial and so VARs need to be aware customers will be turning to them to help with their digital experiences that not only drive sales and educate, but also do so in increasingly innovative and creative ways.
VARs need to be able to provide the latest  and greatest in hardware and software technologies. Keeping ontop of industry and marketing trends will be the best way to ensure company profitability and that customers are being offered the best solutions possible. Devices, trends and solutions VARs will want to focus on include:
1. Amazing Video walls
Videowall technology has come a long way; they are now easier to install, easier to rent and purchase at lower costs. They are bigger and better than ever with different shapes and sizes being considered with an impeccable zero bezel. In recent times there has also been an increase in content management options so there is not just the option of a boring continuous loop but the possibility of even streaming from YouTube etc.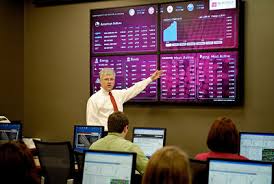 2. Cloud-based digital signage software management
VARs will find an increase in needs for digital signage with added benefits such as:
Cloud-based access from multiple locations
Content services (from channel development to content production and scheduling)
Technology design, implementation, and management
Interactive solutions
Measurement and analysis
24/7 technical support
For customers its all about the content rather than the technical issues and so this is all down to VARs. This makes it important to partner with reliable vendors or offer the services themselves will be in prime position to capitalize on this increasingly vital niche.
3. Increase of digital signage technology into more diverse applications
The need for digital signage solutions has been recently embraced by multiple marketeers and so VARs will likely receive inquiries from customers wanting to implement these solutions in a variety of locations and for newer applications.
4. Smarter audio
Audio equipment has come a long way in the last few years with respect to speakers, mics, amplifiers, mixers, structured wiring, and more. For example, we have installed a videowall in Oxford Street, London which plays audio to passers-by.
Take a look at our products for more information or contact us through email or give us a simple call on +44(0)1634 327420