Here's how to get started with the impressive E-Paper Place & Play, the impressive electronic ink display which consists of ready-to-use electronic paper signs, the first instance of mount, display and player combined in a single digital signage device;
1. CONNECT
Connect the device to the computer with the enclosed Micro USB cable. The USB port is located at the back of the device.
If your Place & Play device is not responding, this may mean that the battery has been depleted. About 20 minutes of charge time via the Micro USB cable should suffice.
CONFIGURE
Place & Play is configured by running the Visionect Configurator, accessible at the link above.
Scan for existing networks, or type in the name of your Wi-Fi into the Visionect Configurator. Select your encryption type.
Next, enter the address of the server on which your device is to run into the Visionect Configurator, under 'Device hosting': cds-1.dk.visionect.com
CREATE
Once your device has been configured, access the Visionect Software Suite, in charge of all the operational aspects of running an electronic paper sign.
Log into the Software Suite at http://cds-1.dk.visionect.com:8081
Your default username is set to ''admin'; you'll set your custom password the first time you access the Suite.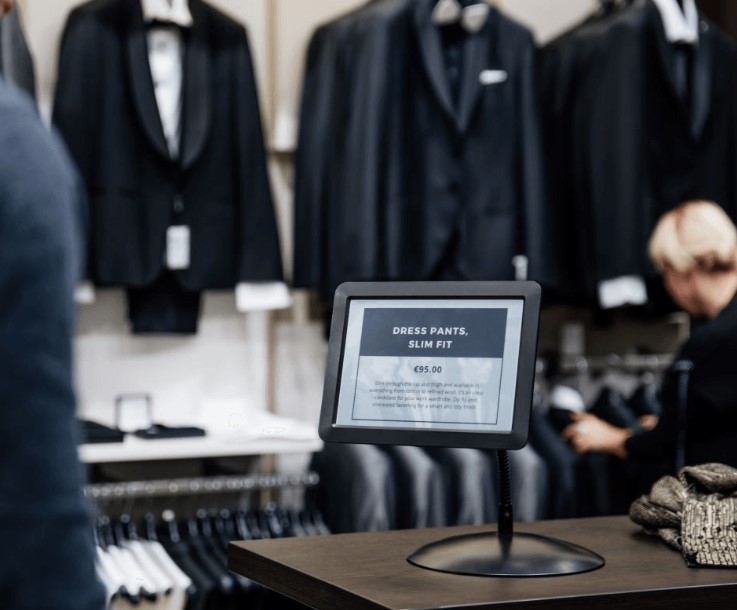 Design Place & Play interactive apps, upload images, edit device settings, access analytics, and more. The Visionect Software Suite features:
Universal web CMS support. Enter any URL into the VisionectSuite to quickly display the content of any web page, allowing for effortless compatibility with all major content management systems.
Improved screen content performance and intelligent screen updates
One-stop device management
We offer displays for integration, indoor solutions and outdoor solutions.
For more information and pricing on our E-Paper displays or any other products of interest please contact the team today and email info@crystal-display.com or call our main office on +44 (0) 1634 327420.