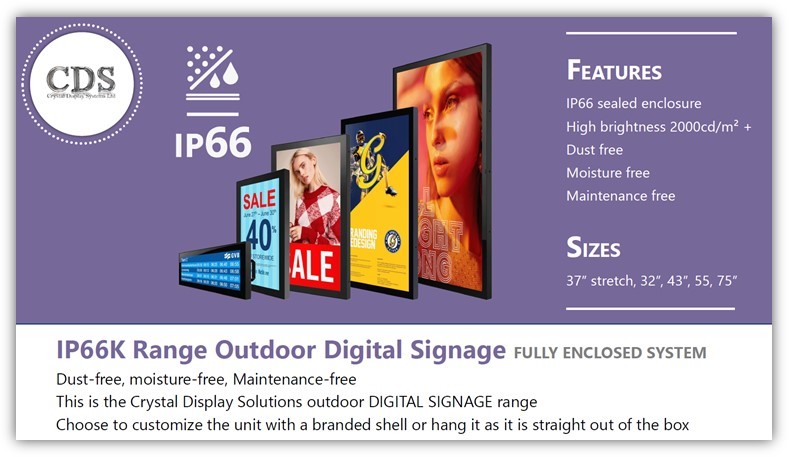 We have completely updated our IP66 outdoor offerings. The new range consists of all-weather video monitors which meet standard IP66 specifications but exceed standard expectations.
Key Features of our IP66-K Range;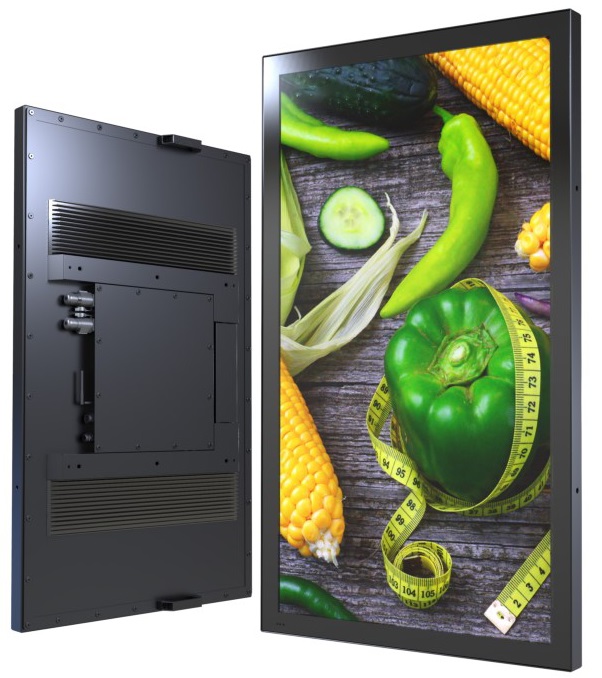 All In One Solution – Ultra Thin 91.5mm
Sunlight Readable High Brightness LED Backlight
Fanless design
True IP66 sealed – front and rear, no fans, no vents, no filters
Galvanised Steel + zinc plated + fine grain powder triple coating
Tempered Glass with AR coating
Transmissivity > 93%, Reflectivity < 2%
Operating Temperature -20°C to +50°C
Operating Humidity 5% to 98%
Operating Altitude (m) 2000
Similar solutions in market are only IP56
WIFI standard (4G Optional)
WE HAVE PRODUCED AN IP66 MONITOR OVERVIEW PRESENTATION, PLEASE CLICK HERE TO DOWNLOAD IT
Please check out our webpage for more details 
Or for more information please email info@crystal-display.com or visit our contact page for our full contact details.