CDS offer High Reliability Optical Solutions with Optical Bonding.
Optical bonding is a process that creates a premium sunlight readable solution for customers.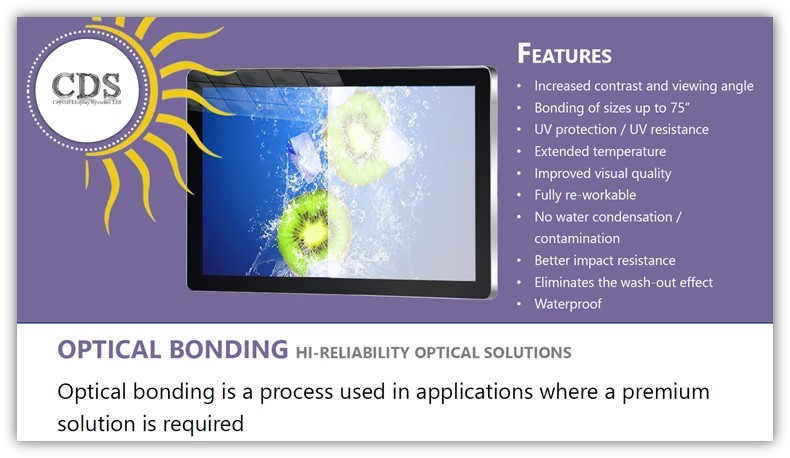 Optical bonding also increases durability also well as many other improvements including visual quality.
There are many capabilities and modifications available with wide temperature, open frame designed solutions and so much more.
Custom designs are also offered with custom shapes, edge finished, various glass thickness and toughening and more.
We are partnered with CiVue to offer the best optically bonded solutions in the market.
With CiVUE's proprietary materials and a unique re-workable process, CDS provide solutions that enhance sunlight readability and provide additional ruggedness / vandal resistance.
Check out our Optical Bonding page here 
If you would like to check out our high brightness monitor range please click here
For more information please email info@crystal-display.com or visit our contact page for our full contact details.