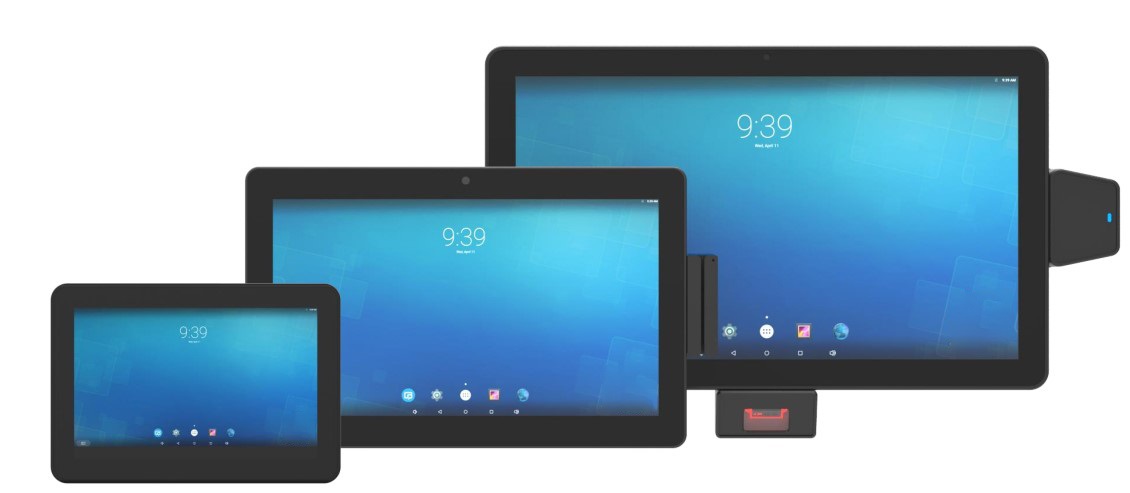 All-in-One Self-Service Kiosks
The N Series is designed as an all-in-one self-service kiosk display. The tablet combines a commercial grade reliability with the powerful ROCKCHIP 3288 processor and an optional power over ethernet (POE). Developed for fixed applications with no battery power included.
Optional magnetic card swipe, RFID/NFC readers and barcode readers
Android 5.1 and upgradable to Android 7.1 (Nougat)
Includes a license free kiosk lockdown app.
Enables flexibility for rigorous use in continuous public use for fitness consoles, system terminals, retail e-catalogue, employee access control, corporate check in, restaurant self-ordering, hotel check in, etc. It is not a consumer tablet and engineered for commercial environments with a supported 3-year supply.

Here at CDS we offer a high level of customization that allows customers to integrate tablets such as touch screens to their IOT products.
Fitted with a Commercial Grade Interface;
Original PCBA BUILT TO LAST
Temperature shock test 10000 times
Stress test 10 hours
Drop test 3 times
Screen life 10000 hours up
OPTIONAL POE
Wired Ethernet and Optional Power over Ethernet
The new power over ethernet (POE) optional feature. Installing a power plug can be expensive, running a low-cost voltage allows a lower cost solution. POE allows easy installation, having a power and internet cable (RJ45) all in one, facilitating easy conference room scheduling installations.
For more information on this product please visit https://crystal-display.com/products/android-tablets/
Interested further in our digital signage range? Please visit our digital signage webpage. 
Or to simply find out more information about this product and request data sheets contact the team via email or call our UK main office +44 (0) 1634 327420