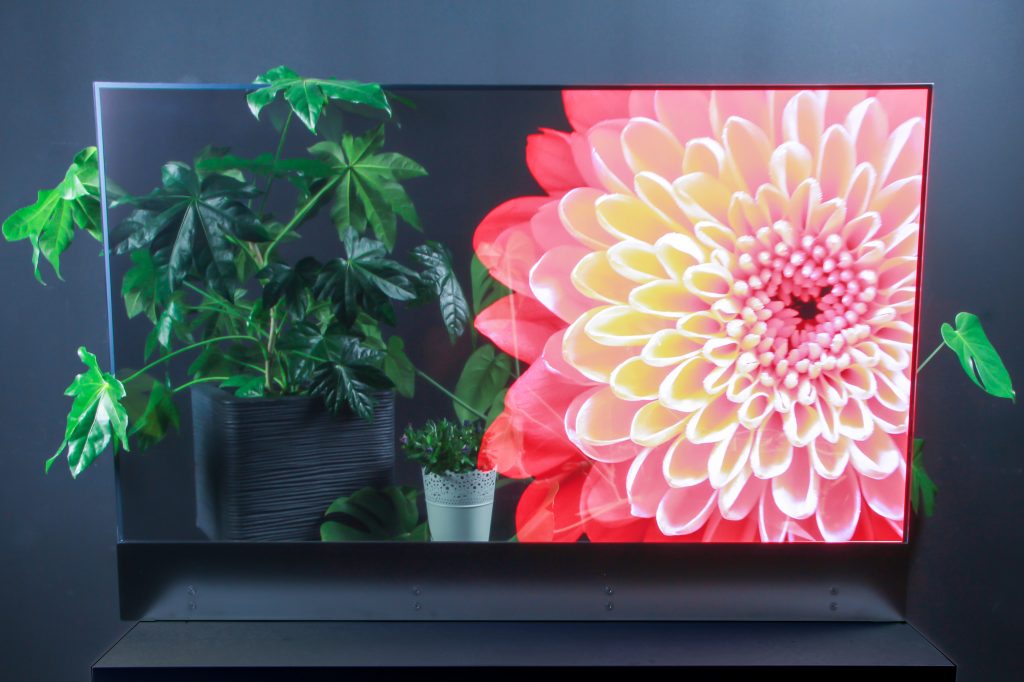 There is no match when you compare the GhosT-OLED exceptional transparent OLED with the rest on the market 😉

The incredible GhosT-OLED range is the MOST DURABLE TRANSPARENT OLED EVER!
To guarantee optimum protection, the Transparent GhosT-OLED is bonded to a layer of tempered glass using optically clear adhesive.
The tempered front glass protects the screen from external impact, and its unique design means it is reliable enough to endure shock and vibration caused by the surrounding environment such as moving trains.
Even more reasons to purchase the GhosT-OLED, the most magnificent in the market;
enhanced to be more sturdy for integration with metal parts protecting the TOLED display
improved mounting, the LG open cell has holes in the glass for mounting but one screw too many and you could crack the whole display, so we have added M6 threads onto a metal rod instead of holes in the glass panel
included flexible flat cables (FFCs) to connect the panel to the signage box (1.5m currently, working on 3m coming soon)
upgraded signage box so you do not have to open the box to connect to the LC cables
full kit can be easily switched for table to straight mode for ease in integration and increased flexibility
included an advanced active ventilation system to ensure cooling and enhanced reliability and performance
convertible design – robust touch overlay which is an easy addition
touch does not affect the display in any way, we are working hard on a PCAP overlay
optimised for videowall installations
For more information please visit – https://crystal-display.com/products/cds-transparent-oled/