.
Crystal Displays has launched its new compact industrial LCD interface card with RGB and HDMI inputs, as well as audio sound offering up to Full HD resolution.
Product Name =  PI Series
PCB Dimension: 100 x 150 x 16mm.
Input Signal: RGB, DP, HDMI, Y/Pb/Pr, PC Sound.
Output Signal: LVDS, Speaker.
Max Resolution: 1920 x 1080 FULL HD.
https://crystal-display.com/components/interface-cards/overview/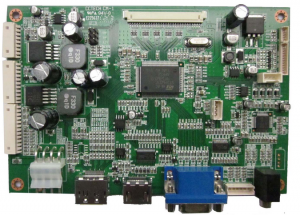 Download the data sheet here: https://crystal-display.com/wp-content/uploads/2013/03/PI-Series.pdf
For more information or a full specification data Sheet please call our UK HQ on +44 (0) 1634 292 025 or email the team on info@crystal-display.com.
Also check out:
.