The spectacular bar type TFT LCD PNL-143-EW-400-M with a resolution of 1280RGBx512, LVDS interface and 400nits brightness.
Key Spec info:
Active area – 337.92 x 135 mm
Contrast ratio – 1000:1
Outline dimensions – 368.6(H) x 166.4(V) x 22.2(D) mm (Typ.)
Anti-glare type, Hardness 3H surface treatment
Operating temp: 0 to +50 degrees Celsius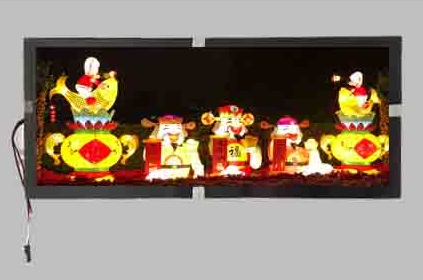 We can improve the brightness on this display but there will be a MOQ.
PCAP touch overlays are also available with an MOQ.
For more information on Crystal Displays stretched display range please visit https://crystal-display.com/products/stretched-displays/
Or contact them on +44 (0) 1634 327420 or email info@crystal-display.com