What you've been waiting for! An LCD shelf edge display finally cut from a full HD panel.
Better clarity & better resolution 21" Ultra-Wide stretched LCD with 1200 nits LED backlight with an amazing 1920 x 132 resolution!
Cut from a high resolution 1920 with the following features;
21″ stretched LCD
Display area (mm) – 529.41(H) x 36.39(V)
Dimensions (mm)- 552.6 x 59.9 x 36.5
Stretched display (aspect ratio of 16:1.1)
Brightness of 1200 nits
Resolutions: 1920 x 132
Wide viewing angle of 178° (H), 178° (V)
Low power consumption
BL MTBF: 100,000 hours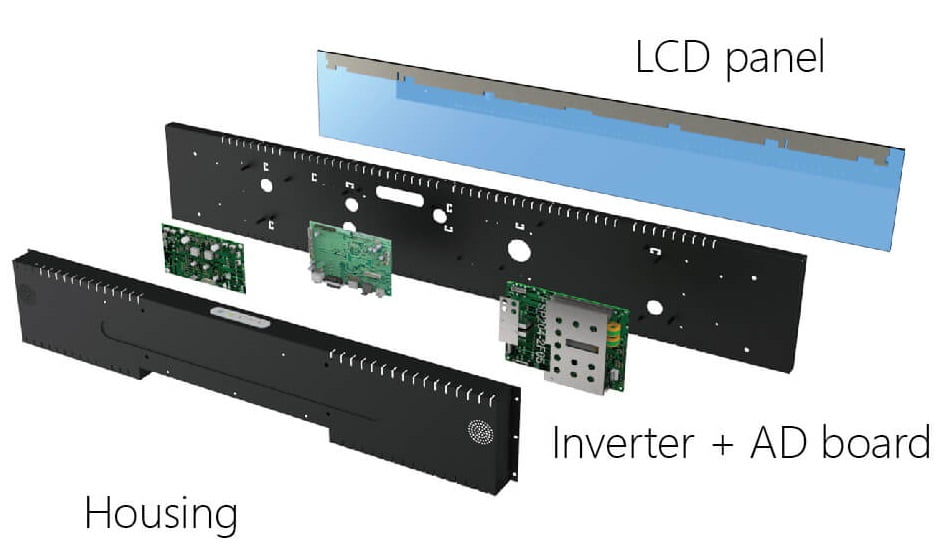 Another amazing display to add to our ever-growing selection of ultra wide stretched shelf edge displays.
CDS has never before made it so easy for our customers to advertise at the POS – grabbing the attention of passers-by and increasing sales.
If you want to take a closer look just contact us for full data sheets and a user manual.
Take a look at our full range of Digital Shelf Edge Displays
To check out our full range of wide stretched display monitors please visit our main Bar Type Displays Webpage
For further advise and info simply contact our sales team via email or call us directly on +44 (0) 1634 327420 and we will be happy to help you!