Sometimes, you just need to take the plunge and GO BIG!
We say go for it if the main aim is to WOW and build the largest, most impressive transparent LCD display in the world!
There's only one way to get the desired impact you have been searching for and that is more than achieved with an 84″ Transparent LCD! That's right 84 INCHES!
Many of our customers have optimised their opportunities and have created more of a high IMPACT, in-store or on the high-street with our range of breath-taking transparent displays.
As well as the dramatic size of the display, they also have a higher colour depth for stronger, more vibrant colours for that intense impact. There is no way you won't be able to amaze passers-by and customers.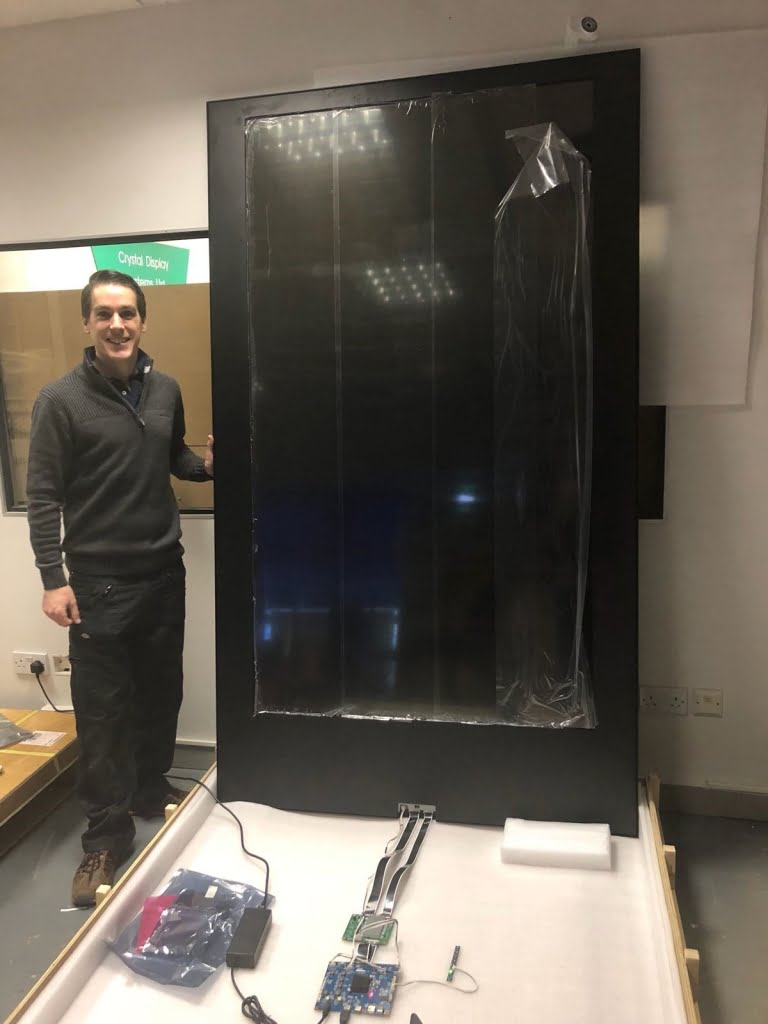 It's amazing how these effective displays work at any size so they look even more spectacular at a whopping 84 inches!
The transparency of the display is controlled completely by the colour of the content. White is transparent (translucent) but black blocks the light completely, allowing you to make the products appear and disappear before your eyes! The famous REVEAL creates that WOW FACTOR!
The improved 84 inch panels can give you an excellent 3D effect with moving graphics! Just imagine what content you could implement onto the 84 inch.
Our panel kit solutions for integration are very popular for the creation of designer's own models and ideas and the possibilities are endless with a huge array of sizes.
To check out our full range of Transparent Displays please click here
Or to simply find out more information and request data sheets contact the team via email or call our UK main office +44 (0) 1634 327420