Here at CDS we specialize in a wide range of display parts and accessories. Many of our customers prefer to purchase an approved "kit" solution from us. Kits can contain a wide range of parts, including displays, CCFL inverters, interface cards, cables and touchscreens.
We are also able to provide custom kits if your requirement is a little more specialist.
Example of components found in our kits: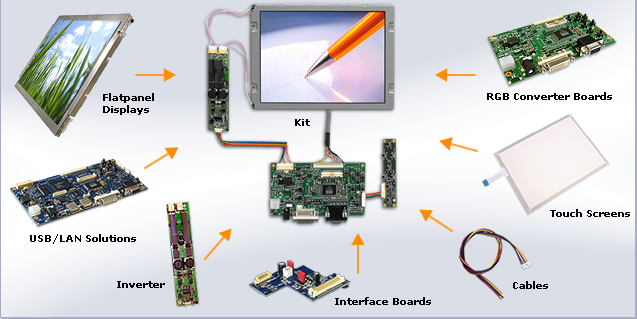 Advantages of a kit solution:
All components are tested together for optimized compatibility.
Complete solution for easy installation / integration
Full technical support across all items in the kit.
We can also provide the kit, in a chassis, for easy integration:

If you would like to discuss your requirements in more detail, please contact us at bartram@crystal-display.com