CDS is now partnered with TAICENN, a leading global provider of; industrial panel PC, industrial display and industrial embedded PC products. These products are designed specifically for systems and applications that require excellent performance, high- level reliability and stability. CDS guarantee long supply periods of these amazing products and of course our standard unbeatable support.
TAICENN focuses on the design, manufacturing and marketing of innovative industrial panel PC, industrial display and industrial & embedded PC solutions. We strongly believe Taicenn will be an incredible addition to our product line and will majorly contribute towards our customers' rapidly changing product and service needs.
As well as this, as you can see from the below diagram, these products can be applied to any market successfully.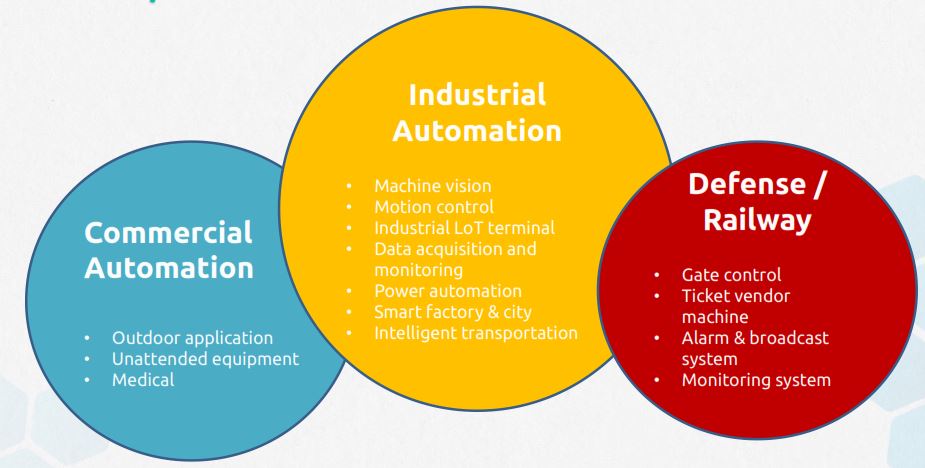 To find more information on the our monitor and panel PC products please go to the following links below:
As well as the below which you may be interested in;
For more information please email us on info@crystal-display.com or call our main office on +44 (0) 1634 327 420.