As you know by now we don't just do the standard here at CDS, so as well as offering PCAP touch technology we have innovated our magnificent PCAP PLUS touch technology.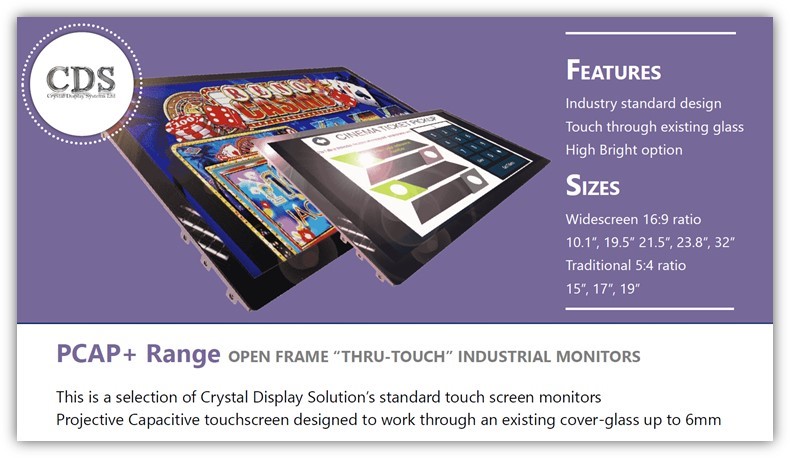 This is our incredible through touch technology that can touch through existing glass up to 6mm (as previously tested by CDS).
We can offer the PCAP PLUS touch overlay as a component or as an open framed industrial monitor.
Industry standard designs with high bright options available in multiple sizes including widescreen 16:9 10.1″, 19.5″, 21.5″, 23.8″ and 32″ as well as traditional 5:4 15″, 17″ and 19″.
For more information on our PCAP touchscreens, please visit – http://crystal-display.com/products/pcap-touch-screen-overlays/
If you are interested to see our full range of touch monitors click here
FOR A 6-CLICK CUSTOM DESIGNED MONITOR BUILDER CLICK HERE
Please contact us for any projects or for more information via our new contact details.