Check it out!
A transparent showcase that opens from the front instead of the back.
Here at CDS we are always on top of custom designs, so do not think that you are limited to our standard products.
We have many possibilities to offer with transparent LCD displays so just ask us and we can let you know if your idea is realistic and design you a drawing if so.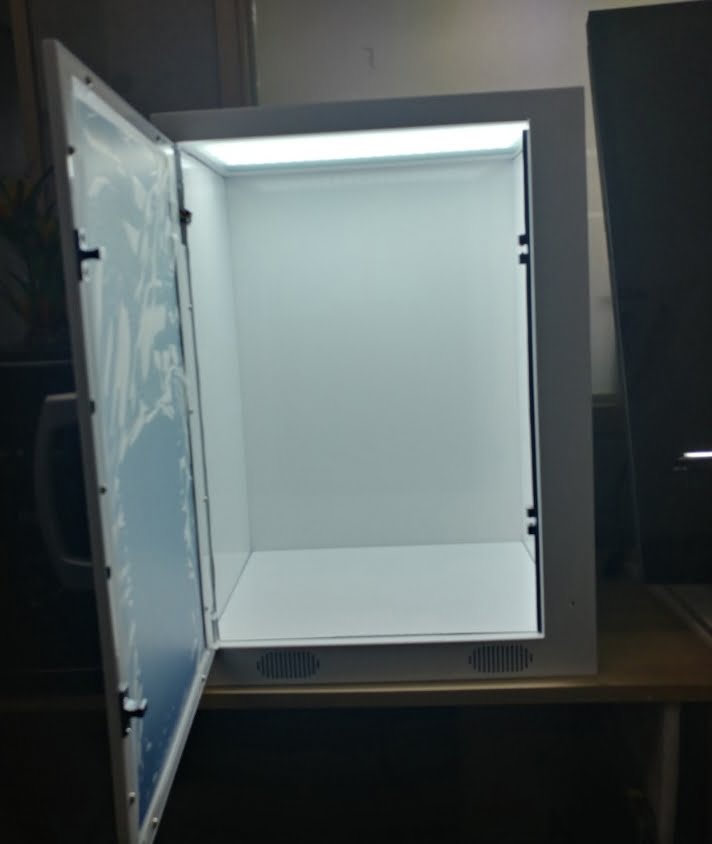 Sparked your interest? We can also create other custom designed Transparent LCD Showcase Displays with many options such as sizes, colours, touch options, stretched etc.
For our full range of Transparent Displays please click here
Or to simply find out more information and request data sheets and pricing contact the team via email or call our UK main office +44 (0) 1634 327420