.
Crystal has launched the complete solution for shelf edge Displays which does not need power, cabling, or a computer.  Easy to use plug and play technology which can easily be moved to different parts of the building or retail store etc.
No more issues with cabling, electricians, complex  installation, questions over Health & safety and who is responsible for cost of electricity for mains powered displays.
EASY – just plug and Go!
https://crystal-display.com/digital-signage/battery-powered-shelf-edge/
For more information email us at info@crystal-display.com or call our main office on +44 (0) 1634 292 025.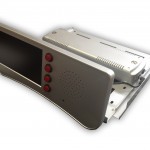 Everything you need to advertise or promote on the shelf!
.