Check out our brand new Retail Shelf Talker Battery Displays – the CDS043, a 4.3 inch Battery Powered Advertising LCD perfect for shelf edge promotions.
A fantastic low cost, low power and small format LCD advertising.

Key Benefits; 
Designed for cardboard, CDU and FSDU applications
Runs on AA batteries
Independent standalone device
No maintenance costs
Dramatically increases sales
Attracts attention and improves customer interaction.
Easy fixation with multiple options for mounting
Easy updates with an internal memory to connect to PC to update contents
Option power adaptor if mains access is available
Battery packs support 6 x AA batteries- lasts up to 3,000 clicks (approx. 3 months dependent on usage & video commercial length)
Colour variations optional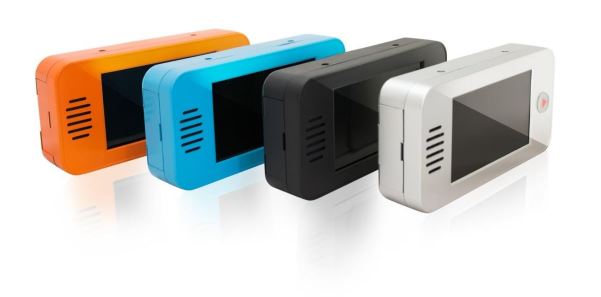 Take a closer look at this display by checking out the spec as below;
Take a look at our full range of Digital Shelf Edge Displays
To check out our full range of wide stretched display monitors please visit our main Bar Type Displays Webpage
For further advise and info simply contact our sales team via email or call us directly on +44 (0) 1634 327420 and we will be happy to help you!