Crystal Displays has just launched this new range of iPhone looking Digital Advertising Displays with its glass to glass front sheet giving that sleek classy look, which is enhanced by its aluminium bezel finish creating the best looking media player solutions on the market.
Their buttonless tempered glass face, rounded corners, super slim profile and aluminium frame all add to their eye-catching tablet like aesthetics.  The displays are fitted with commercial grade panels providing them with a wide viewing angle, improved colour, contrast and brightness as well as the ability to be used 24 hours a day. With an eco-friendly power timer and low consumption LED backlight you can be assured of their green credentials and low operating costs.
.
Also included is simple and intuitive piece of scheduling software which allows you to Schedule different content to play at different times of the day. As well as this you can add scrolling text to compliment your content and get your message across.
.
The new LED Digital Advertising Displays also feature HDMI and VGA inputs, allowing you to connect any number of  external devices such as a PC or external media player. A free wall mount is also included allowing you to mount your display in both landscape and portrait orientations.
.
https://crystal-display.com/digital-signage/iphone-style-advertising-displays/
Currently available in 19″, 22″ 32″, 42″ and 55″ sizes, with more to be added at a later stage.
Specification and technical details available upon request.
For more information please email info@crystal-display.com or call our main office on +44 (0) 1634 292 025.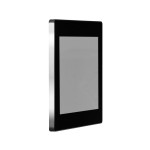 https://crystal-display.com/digital-signage/iphone-style-advertising-displays/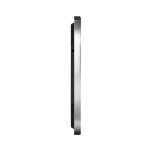 .