With the development of CDS's PCAP touchscreens and the ability to work through up to 6mm of glass you no longer have to accept the ugly copper wires that inhibit contrast and viewability for the user on your Displays and digital signage.  You no longer have to accept second best with CDS's  "Rugged-Vue" ITO PCAP touchscreens.
Our Multi-touch sensors are typically constructed on a 1.2mm substrate allowing a sacrificial 6mm cover glass, meaning they are durable enough to withstand most impacts and extreme applications.  This technology will detect fingers, conductive stylus and even some gloved hands, through glass thicknesses of 10mm or more. Yet, it ignores raindrops, leaves, dirt, ice, etc., making the touch sensors ideal for Industrial machines, vending machines, Self Service Kiosks and for use in public areas, i.e. in most environments.
With excellent durability, the "Rugged-Vue" provides 24/7 functionality in the most difficult of environment, minimising system downtime, reducing maintenance and maximising return on system investment.
   

CDS Ruggi Touch Bullet Points
HID Compatible
Multi-touch Capable – 10 points
Infinite touches – Directly through coverglass
Works with Water
Exceptional Optics via ITO PCAP touch (no copper wires visible)
Excellent High accuracy and reliability
Operates in Environmental Extremes – Temp range -40 to +85 Degrees centigrade
Finger, certain Glove or Passive Pen Input
Up to 6mm Glass Cover Lens
Drift Free Touch Coordinates
Custom Coverglass available as an option (details upon request or email us your coverglass requirements)
The technology is proven, dependable vandal-resistant and is practically immune to many types of abuse, and is a much lower cost than the older copper wire technology you see glistening in the sun and affecting viewability etc.
Click here for our PCAP monitors https://crystal-display.com/products/pcap-touch-monitor/
For more information and details of your project please email us on info@Crystal-display.com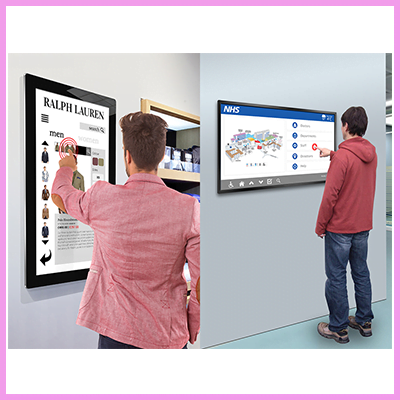 How Does PCAP work?
A projected capacitive (PCAP) touch sensor consists of multiple glass or film layers printed with conductive material (e.g. ITO; Metal Mesh; Nano-wire), typically in the shape of interlocking diamonds or some specially-designed patterns that work as X and Y channels in two separated electrode layers.
Between the X and Y electrode holds a capacitance charge. As human body is conductive, a finger touch can interrupt the charge field and affects the capacitance at the intersection. These capacitance changes can be detected by a touch controller that is continuously driving the X channels and receiving from the Y channels, and then be converted to coordinates.
Because PCAP sensor's X/Y channels are managed in individual columns and rows, it makes multi-touch possible and calibration-free. The PCAP touch is ideal for bezel-free design. Moreover, with its high quality sensitivity, durability and optical transparency, it is the most trendy touch technology for new generation products. Today, the PCAP touch is designed in literally every application: from a slick cellphone, luxury automotive dash board, public ticketing machine to a medical equipment or a rugged industrial system.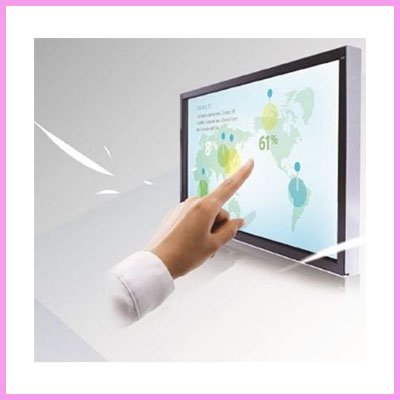 For more information and details of your project please email us on info@Crystal-display.com