Crystal Displays in Rochester, Kent, UK is stocking the Samsung LTI460AP01 46″  transparent Display with interface card and Media player interface solutions to give Plug N' Play solutions.
CDS support customers from all around the world with this new technology to allow them to best integrate this solution for their applications.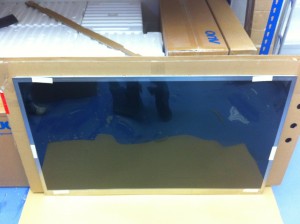 .
.
.
.
.
.
.
.
For examples of uses of the Transparent technology please go to:
22″ transparent and touch screens available for all Samsung transparent TFT panels.
For more information please email info@crystal-display.com or call the main office on +44 (0) 1634 292 025.
.