Here at CDS we have a wide range of IP66 monitors in a wide range of sizes and many different mounting options.
The monitors are available from as small as 5.7″ to a whopping 85″!
Popular mounting versions for the monitors includes the full IP66 stainless enclosure design, perfect for outdoor applications. Also available is a more rugged, heavy industrial mounts, panel and flush mounts.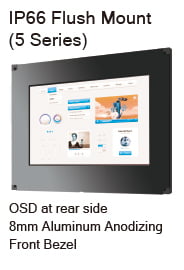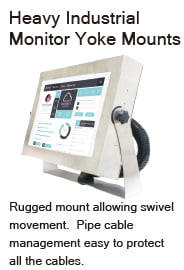 To take a closer look at what you could achieve with our IP66 Touch Monitor Displays take a look at the full range here 
For more information on our monitors please contact us via email or simply call our UK office on +44(0)1634 327420