Our expertise is unique technology for our amazing customers' whacky ideas for mind blowing Digital Signage applications.
Technology now plays a critical part in the retail space, using digital displays to deliver your message to your clients is becoming increasingly important as well as the push to keep up with the competition.
This is why we research and develop the modern technology available to create solutions such as our 3D transparent.
We have focused our entire retail range on high quality, industrial grade products to ensure our solutions offer both the performance and also the reliability that our customers have come to expect from our displays.
We also have made everything very simple to use, with plug and play solutions and intuitive CMS systems to ensure you can set our displays up without any training or complex software required.
Products include; digital posters, freestanding displays, outdoor displays, stretched displays, square displays, E-Paper displays, touch tables, transparent LCD, professional monitors, videowall solutions and more. Please see below;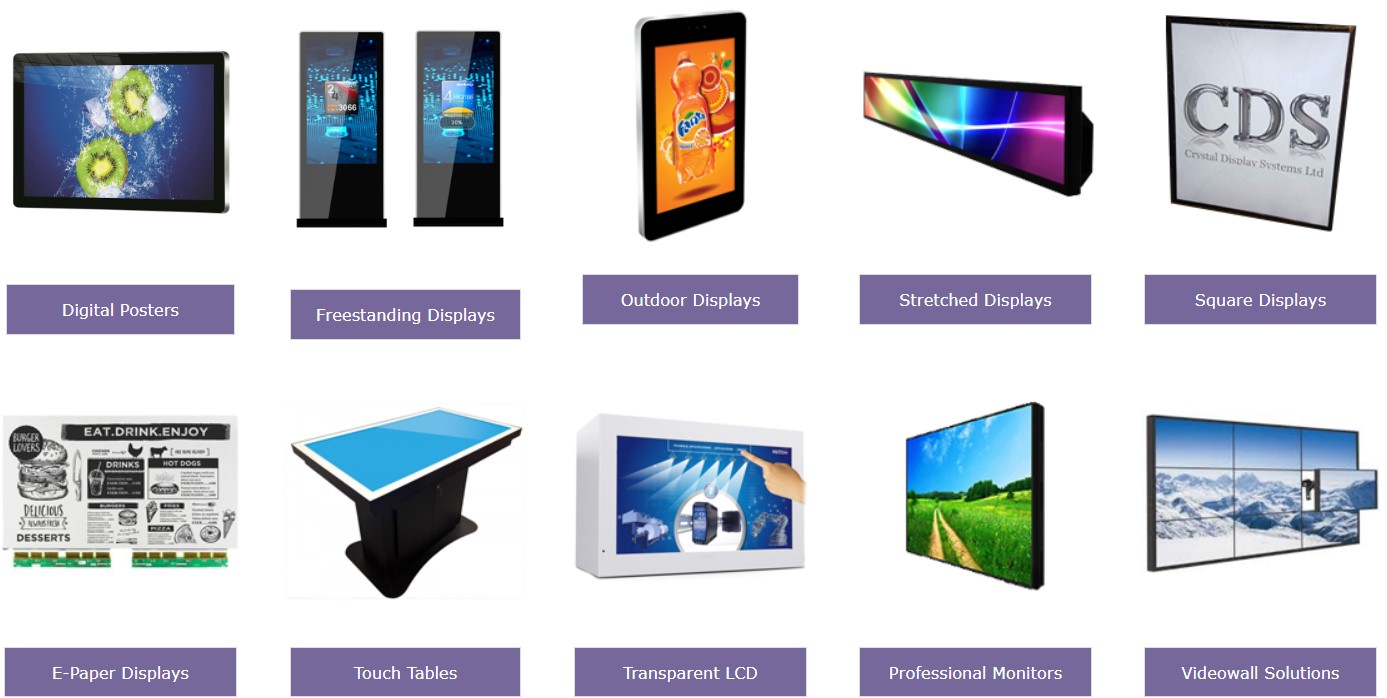 For more information please visit –https://crystal-display.com/products/retail-displays/