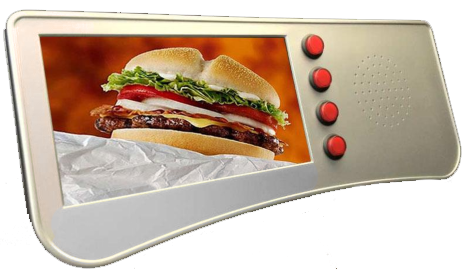 The 7" off the plug shelf edge display is a battery operated device with 4 red blinking buttons which can attract customer's attention and encourage them to press the buttons to deliver advertising messages about the product.
Our battery operated 7″ interactive digital shelf display has the proven capability to increase sales. With its attention attracting features, branding capabilities, small form factor and minimal logistical requirements is is a cost effective, powerful promotional and educational tool.
Key Features
space saving
customisable
energy efficient
can last up to 3 months
USB updated – simple and easy
2GB memory
supports JPEG, MPEG1, MPEG2 & MPEG4
Low Maintenance

With up to 3 months battery life, with no cabling required.. Place it anywhere that's right for you and your requirements, without regard for available outlets or concern for concealing cords in a heavily trafficked area. A truly liberating digital signage solution that enhances shelf space without the need of a plug.
Push Button Activation
Get your customer's attention and involve them with your audio-visual content message in a direct, effective way. While one promotional clip or image slideshow plays in a continuous loop, customers are invited to interact with your message by way of a push button. Four push buttons with four options for the customer to chose from.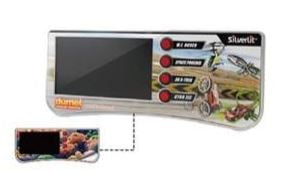 Easy Branding
Make the display all yours and reinforce brand awareness using custom vinyls beside the digital LCD display. This is a great place for catchy marketing graphics and your company or product's name. We can even get the unit produced in custom colours to suit your corporate colours.
Easy Installation
In commercial environments, there is no one size fits all — each location's configuration has its own dimensions and types of shelving unit. We have taken those differences into account with our adaptable and secure mounting system, which allows for adjustable sizing and guarantees a perfect fit every time.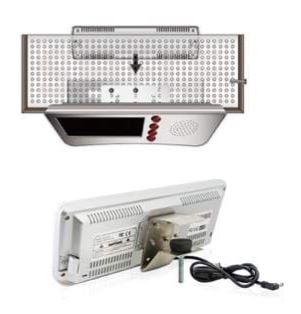 More Options
The displays can be placed into energy efficient mode which places the displays into standby to save energy or continuous play mode where the displays can play the content every 8 minutes whether the customer presses a button or not. The displays also have convenient options for installing and mounting.
Check them out in the YouTube below;
Check out our mains powered range of Shelf Edge Displays 
For more information on our battery powered solutions, please contact us.