Waterproof IP66 Display Solutions
CDS's IP66 All Weather video monitors are designed completely sealed to meet IP66 standards and specifications (IP67/NEMA 6 and MIL-STD/MIL-SPC upon request ). Engineered and tested to operate in extreme harsh environments, these units are waterproof, shock & vibration resistant, and can be equipped with wide operational temperature components (extended operational temperatures available). The powder-coat aluminium construction provides excellent corrosion resistance and protection from the elements. VESA or RAM mounting holes gives you rugged and versatile mobile mounting options.
Waterproof IP66 Monitors are becoming more requested whether it be IP66 rated stainless steel panel mount 19-inch touch screen monitor or IP65/IP66 Waterproof Computers / NEMA 4x PCs etc. as the technology now allows Fully Enclosed Waterproof Monitors and Industrial Touch Screens to be utilised now in many more environments and applications.  This can be Panel Mount Monitors, stainless steel monitors, high brightness monitors, and Industrial Touch Screens or those with other mounting solutions.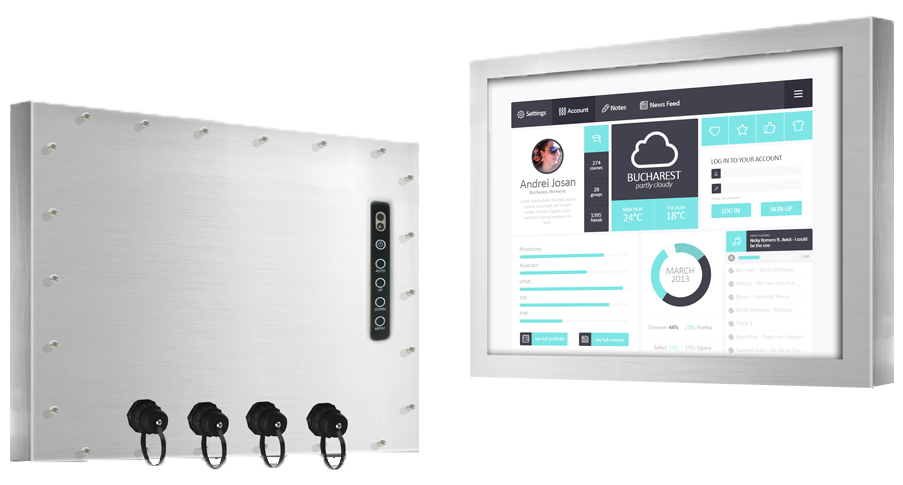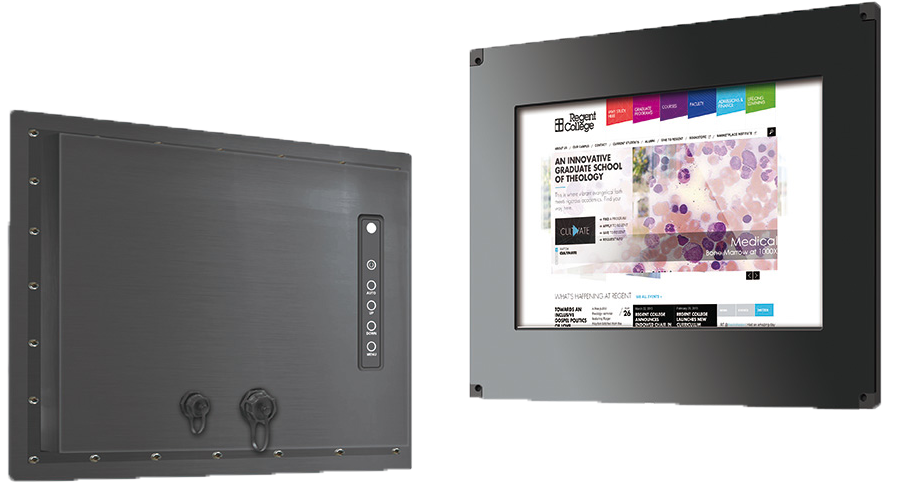 All In One Solution – Ultra Thin 91.5mm
Sunlight Readable High Brightness LED Backlight
Fanless design
True IP66 sealed – front and rear, no fans, no vents, no filters
Galvanised Steel + zinc plated + fine grain powder triple coating
Tempered Glass with AR coating
Transmissivity > 93%, Reflectivity < 2%
Operating Temperature -20°C to +50°C
Operating Humidity 5% to 98%
Operating Altitude (m) 2000
Similar solutions in market are only IP56
WIFI standard (4G Optional)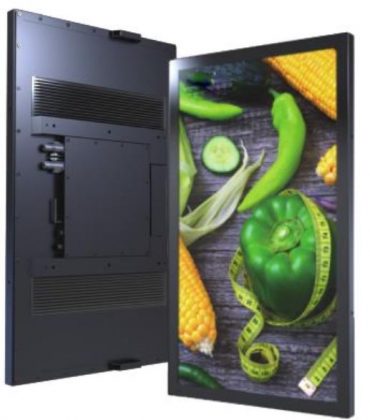 Custom Solutions Designed For YOUR Application
As well as a standard range of product offerings, CDS also has the capability to design fully custom solutions to meet your requirements.
Every aspect of the solution can be fully customised, here are a few examples of customisations we can offer our clients:
Do you need a display to drop into an existing product? The housing can be designed around your product to save you any redesign costs. You can even provide the drawing and we will design a drop in replacement for you.
We can customise the backlight of the display to suit your application. From Ultra High Brightness solutions for sunlight readability to zero dimming solutions for marine / military applications.
Whether you need VGA, DVI, HDMI or DP we have solutions available. We can integrate a computer with Windows / Android OS or even a media player to support USB playback
If you need to add touch interaction to your monitor, we can integrate the latest touchscreen technologies including our PCAP Plus technology which works through a sacrificial layer of glass 
Optical Bonding is a process where a cover glass / touchscreen is bonded to the display with a unique optical gel. This eliminates the air gap and increases durability / visibility.
As well as IP66 solutions we can also offer IP65, IP67 and various other solutions with specific ratings and certifications for different industries and applications.
We can also offer custom coverglass on the front of the monitor. Whether it be oversized, unique shape or even have cut outs for existing buttons then we can take care of this for you.
If you need the unit produced in bespoke colours or with your logo / branding then we can offer this. We can even offer with a splashscreen with your logo if required
Where Are IP66 Solutions Used?
There are numerous applications and these are growing as the LCD TFT / Touchscreen / IP65 / IP66 and IP67 technologies have improved but some of the main ones are:
Reliable solutions need sealed units for life science industries for sterile solutions.
Oil and Gas industry need sealed products for that can suffer from hot and cold temps. Vibrations and shocks.
Hygienic solutions for food processing as solutions  need to be easy to clean, use and manage in production.
Chemical industries that require sealed monitors.
Food production needs sealed units for cleaning and touchscreen with NO GLASS, so CDS utilises extremely strong polycarbonate for interactive monitors.
Other applications include robotics, industrial machines, Outdoor applications, packaging, building-construction, machine automation etc.
If you have any questions or would like any additional information then please get in touch and we would me more than happy to assist.