For Automotive Dealers, it is very important to provide efficient advertising for the public, it is used to grab people's attention, and to bring them to your business as a consumer. Here are a number of digital displays which will help to attract more people to your dealership.
Pro Com Wall Mount Monitors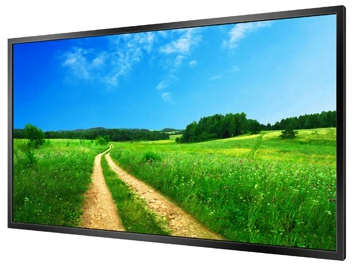 Our Wall Mounted Pro Com Monitors utilize the latest LED back lighting technology, meaning that the brightness and contrast is drastically improved as well as reducing power consumption and improving their lifespan. This display is perfect to use when wanting to show company content and to display your logo for everyone to see.
Read more on our Pro Com Monitors
Freestanding Totems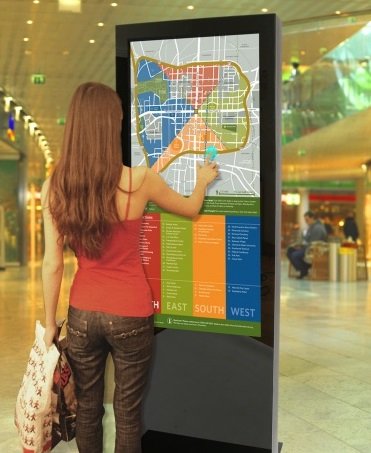 Freestanding Totems are great to display an array of information that are useful for customers. These can display information such as open/closing times, special offers and much more thanks to the scheduling software that allows you to change content throughout the day automatically. The Freestanding Totems can also include touch and a network upgrade.
Read more on our Freestanding Totems
Ultra Slim Shelf Edge Display

The Ultra Slim Shelf Edge is a low cost, "bezel-less" display which is great when displaying company logos and also information such as product prices.
Read more on our Digital Shelf Edge Displays
TLED for Window Display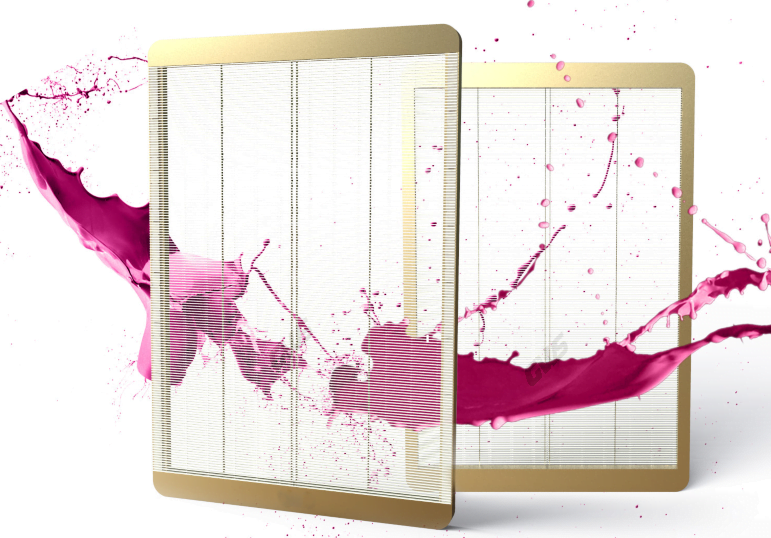 The TLED is specifically designed for window advertising
The major advantage is being able to display promotional messaging on windows and still be able to see into the store. The display is bright enough to be seen from a distance even in direct sunlight so they are perfect for advertising to passers by.
Read more on our TLED Displays
Mini Totem for Counter Top Displays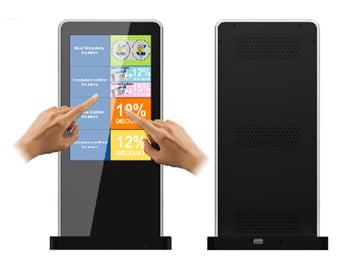 Our mini totem display was created for retailers in need of an eye-catching counter display that does not occupy too much counter space.
With integrated smart software and powerful hardware, the kiosk is thoughtfully designed for commercial use in retail shops, running 24/7.
Read more on our Mini Totem
Transparent Fridge for Promotions and Wow Factor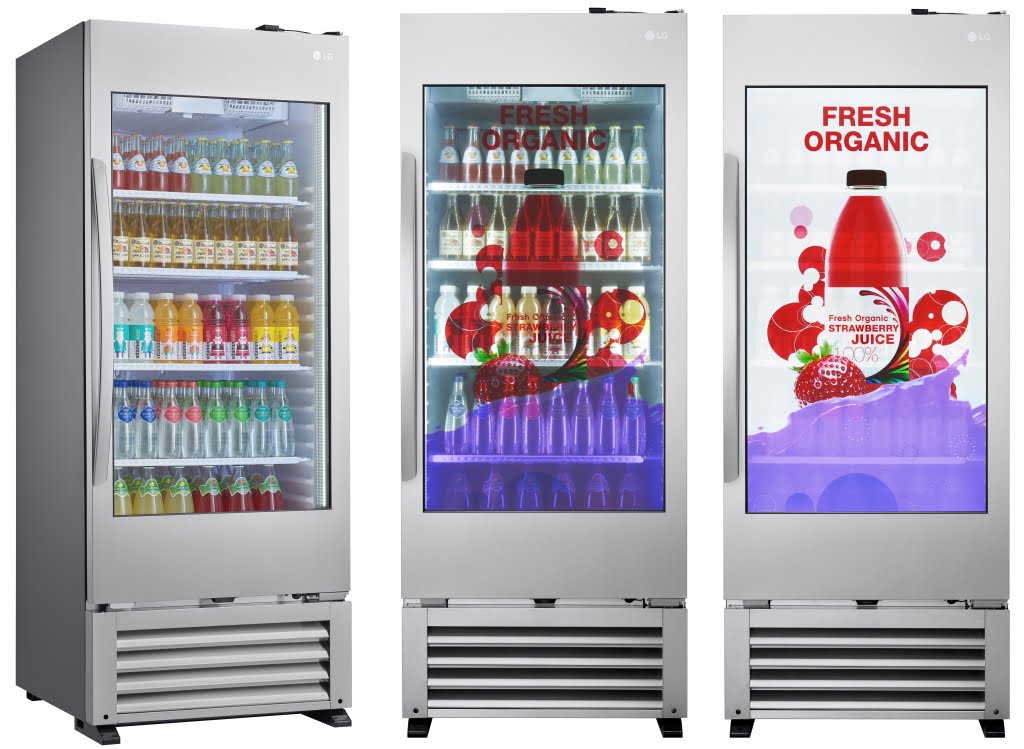 Digital Transparent Refrigerators (coolers) offer brands an amazing and unique way of highlighting and promoting their brand message. Including these in stores also adds a "wow" factor, keeping customers engaged.
Read more on our Transparent Refrigerators
 Easy to Use Content Management System
With our Networked Advertising Displays, you can now easily update content for all of you displays, create your own templates and schedule content for whenever you want; giving you complete control over your network.
Read more on our Control Management System

Find out more about our full range of Digital Signage
Or to simply find out more information and request data sheets contact the team via info@crystal-display.com or call our UK main office +44 (0) 1634 327420