Are you ready for your automotive/outdoor or rugged projects? If not then let us help you.
We have an amazing range of offerings to suit your projects.
We believe we have one of the largest ranges in the world with the most to offer. Not only products but also those additional extras including certification, standards and support. CDS like to develop and improve our offerings constantly for our customers.
Check out some of our amazing products as below;
NEW ADDITIONS TO THE SMALL FORMAT TFT LIST INCLUD. 1.28″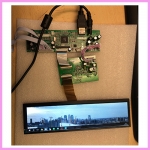 Check out the latest product launches to the small format TFT range.
Including a 1.28″ transflective display! With an incredible resolution of 176 x 176.
Also featuring a 10.4″ TN technology panel with 800 x 600 resolution.
This is an ever-growing and expanding range for CDS as there are always different projects and applications which need varied sizes.
Follow the links and check out more new launches.
NEW 24 INCH TFT WITH 2,500 NITS BRIGHTNESS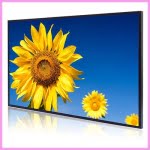 Check out the new and amazing hibrite panel, PNL-240-HB-2500-G, a 24 inch TFT display with an amazing 2,500 nits brightness!
Optimised A/D interface board available with RGB, DVI and HDMI inputs also!
Active area  of 531.36mm(H) x 298.89mm(V) an viewing angles – L/R : 85˚/85˚, U/D : 80˚/80˚ (Typ.)
Anti-glare and 3H surface treatment, follow links for more details.
HIGH DEFINITION, HIGH BRIGHTNESS DISPLAYS FROM BOE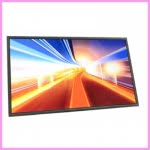 Check it out, CDS are now offering the incredibly impressive BOE displays. BOE are a leading global manufacturer of flat panel TFT solutions.With sizes ranging from 3.5″ to 55″, BOE panels feature High Definition, High Brightness and Wide Viewing Angles combined with a sleek, functional design.
They also boast low power consumption and narrow borders, making them suitable for many different applications due to their performance and reliability.
BOE displays are regularly used in many industrial applications, including military, medical, entertainment and digital signage.
AUTOMATION READY 10.1 INCH TFT LETTERBOX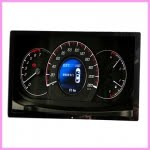 Are you automation ready?
If not why not check out our newly launched 10.1" Bar Type LCD display that is ideal for the highly demanding requirements of automotive projects.
The CDS CK101GWT9 R3 could be what you have been searching for, it has been launched for its automotive extended temperatures as well as the below features;
Resolution: 1024 x 600
Brightness: Typ. = 500 nits or 640 nits
Interfaces: LVDS
Operation Temp:-30 ~ +85C
AG surface treatment (sunlight readable)
HOW DOES CDS FOCUS ON IP66 MONITORS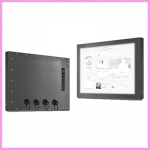 CDS's IP66 All Weather video monitors are designed completely sealed to meet IP66 standards and specifications (IP67/NEMA 6 and MIL-STD/MIL-SPC upon request ).
Engineered and tested to operate in extreme harsh environments, these units are waterproof, shock & vibration resistant, and can be equipped with wide operational temperature components (extended operational temperatures available).
The powder-coat aluminium construction provides excellent corrosion resistance and protection from the elements. VESA or RAM mounting holes gives you rugged and versatile mobile mounting options.
12.3″ AUTOMOTIVE TFT NOW WITH USB TOUCH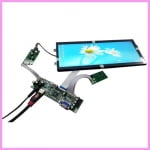 You must of by now seen our incredible 12.3 inch TFT with wide temperature range, incredible resolution and more making it perfect for automation applications.
Key features;
12.3-inch (Ratio 8:3) display
Resolution: 1920RGB x 720 resolution
High brightness: Typ.1000nits
Interfaces: 2 port LVDS
Operation Temperature:-30~+85C
Storage Temperature:-40~+95C
Well now the display line up also includes an option for a PCAP touch overlay with a USB interface.
TASEL – SAFE, RELIABLE & MAGICAL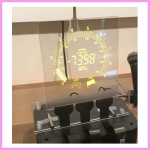 Check out the latest TASEL updates including installs in cockpits whereby safety and ergonomics are improved.
The launch of the new transparent matrix demo kit, the Lumineq ELT160.60.100 allows customers to test and design their own unique transparent displays. A great means for customers to experience all the benefits and possibilities of the transparent display technology.
As well as this rugged TFEL displays are receiving a make-over with new models and SPI & LVDS interfaces.
Or simply contact us for more information, specs, quotes etc by emailing info@crystal-display.com or call our UK office +44(0)1634 327420