Our large format commercial monitors are now bigger and better than ever with the launch of our new 4K Large Format Commercial Display range. Replacing the Large Size Professional Monitors this new range has a series of upgrades with no increase in price. Available in 65", 70" and 86" models the displays come with the following features:
Stunning 4K display – four times the resolution of Full HD for an amazing picture quality for a truly immersive viewing experience when using HDMI. Optimised for viewing distances both near and far the monitor allows your content to take centre stage for all your visual communication.
Integrated Android Media Player which allows for USB or network updates and you can even run third party Digital Signage software if required.
Flawless enclosure crafted from black aluminium and assembled in segments so the enclosure can remain sexy and sleek with its rounded corners. It also has a polymer rear cover to keep it super slim and lightweight.
An extensive list of AV connections are available with this range. Including HDMI, DisplayPort, VGA and YBPR; these screens are a true commercial AV monitor solution.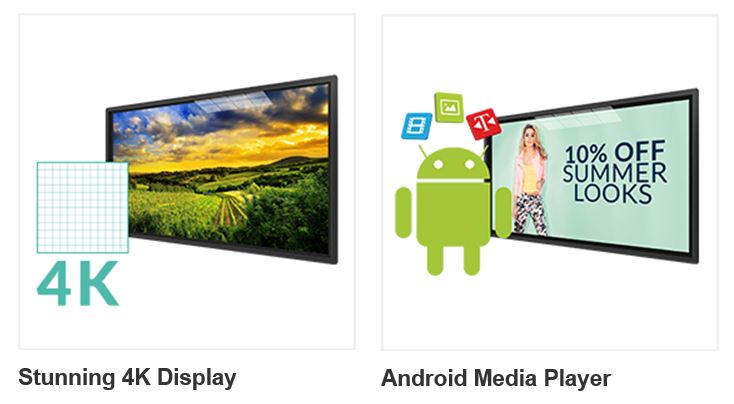 All this and they remain to have the original amazing features of the Large FHD professional monitors as below;
Plug & Play for looping content from a USB drive
24/7 commercial grade components with a panel with in excess of 70,000 hours
RS-232 control for remote demands near or far
Network upgrade at a cost for LAN, Wifi or 3G.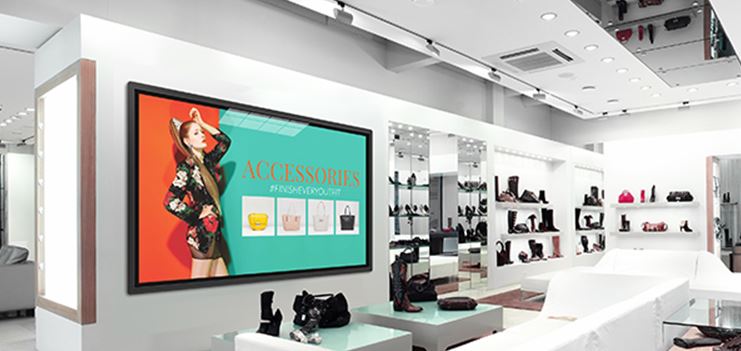 Check out our full list of 4K TFT offerings from a wide range of manufacturers from 17.3″ right up to 98″ https://crystal-display.com/products/4k-displays/
For more digital signage displays please visit – https://crystal-display.com/category-digital-signage/
For more information including pricing and a data sheet please email info@crystal-display.com or call our main office on +44 (0) 1634 327 420.