Advertising Displays for Digital Signage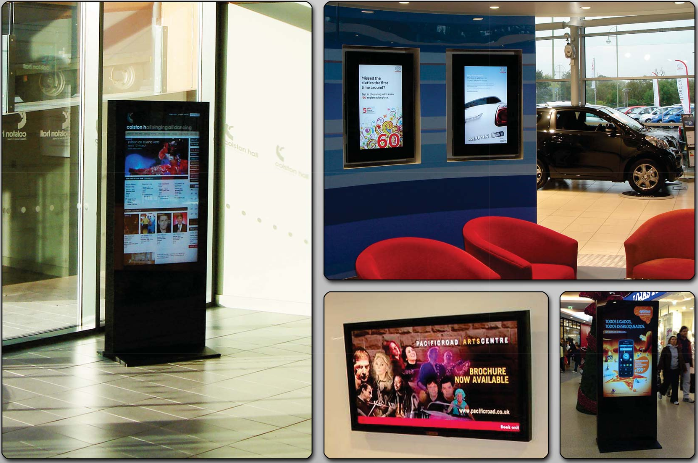 .
.
.
.
.
.
.
.
.
Full Range of Advertising Displays
Here at CDS we have a strong focus on the Digital Signage market and have a wide portfolio of products to reflect that.
These sleek, professional solutions are perfectly designed for all types of retail displays.
Please find an overview below including a table with clickable links at the bottom of the page:
.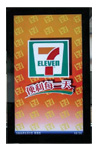 .
Sleek, cost effective range of advertising monitors, available in many sizes from 7″ to 82″.
Fully industrial design suitable for 24/7 usage and very simple to use with our free scheduling software.
.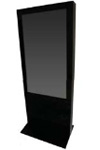 .
New range of freestanding kiosks, available in a range of sizes from 40″ to 82″.
Integrated media player allows for easy content creation and scheduling.
Industrial design allows for optimum reliability even at 24/7 usage.
.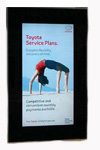 .
Portrait Digital Posters
New range of slimline portrait digital posters available in 21″ and 32″.
Sleek style with tempered front glass, they are brighter and have no external buttons on show.
Integrated media player with free scheduling software.
.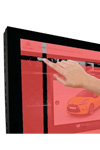 .
Interactive Touchscreen Displays
New range of Infra-Red (IR) Touchscreen Displays available in sizes from 19″ to 82″
The Displays are suitable for use in landscape and portrait and even freestanding.
Cost effective, durable touchscreen solutions suitable for public use.
.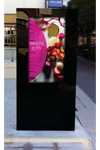 .
Available in 46″ and 82″ and are 3 times brighter than traditional TVs.
Robust design and internal air conditioning protects unit from the weather and the public.
Easy to update and suitable for 24/7 usage.
.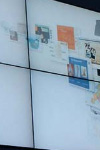 .
Can be used in any configuration to create large videowall displays.
Many options available including high brightness and super narrow bezel.
The panels are from the high end Samsung DID range and are available in 40″ and 46″
.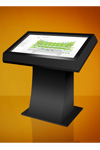 .
Free Standing Multitouch Table
Highly industrial, rugged Multitouch table with integrated IR touchscreen.
Optimum visual quality with high brightness levels and wide viewing angles.
Very simple installation and suitable for 24/7 usage.
..